Vertebral Compression Fracture Devices Market Report with Global Industry Size & Research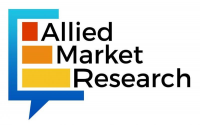 Portland, OR -- (SBWire) -- 09/27/2017 --Global Vertebral Compression Fracture Devices Market was valued at $748 million in 2015, and is expected to reach $1,109 million by 2022, supported by a CAGR of 5.7% during the forecast period 2014 - 2022. Vertebral compression fracture (VCF) generally occurs when the block-like part of a single bone of the spine (vertebra) is compressed due to trauma. Vertebral implants are used in the treatment of compression fractures of the spine as they stabilize the fracture and ease pain.

Osteoporosis is the major cause of vertebral compression fractures, accounting for ~85% of all VCF cases. These fractures can also occur due to trauma, multiple myeloma, metastasis, and malignant bone tumors that may cause spine collapse. According to the American Academy of Orthopaedic Surgeons, ~750,000 cases of osteoporosis-related VCFs occur in the U.S. alone. In addition, more than 25% of all menopausal women are affected by VCF in the U.S.; however, approximately two-thirds of these patients do not opt for diagnosis as they consider back pain as a sign of aging and arthritis. Thus, this large undiagnosed patient base provides numerous growth opportunities for this market. VCF is more prevalent in people aged 60 or above, thus the increase in geriatric population and rise in incidence of osteoporosis and arthritis drive the market growth. Moreover, factors such as short recovery period, low risk of infection, and shorter hospital stay are expected to contribute to market growth. However, the risk of post-surgical complications, i.e., hemorrhage, vertebral posterior element fracture, nerve root irritation, and acceleration of osteoporosis; and unfavorable reimbursement scenario may hinder the market growth.

On the basis of product type, VCF devices market is bifurcated into balloon kyphoplasty and vertebroplasty. Vertebroplasty is a minimal invasive and non-surgical procedure used to treat vertebral compression fractures. Therefore, most of the surgeries are performed in ambulatory surgical centers and recovery period gets reduced to 6-12 weeks. In kyphoplasty, a catheter is placed with a balloon into a collapsed vertebral body and is inflated slowly to expand the compressed vertebra to its normal height. The balloon kyphoplasty segment is witnessing a higher demand, and is expected to dominate as the procedure helps to restore vertebral disc height and relieves pain for a minimum of two years.

The key companies operating in the VCF devices market are Alphatec Holdings, Inc., Benvenue Medical, Depuy Synthes (Johnson & Johnson), Globus Medical, Inc., Medtronic plc, Orthovita, Inc., Osseon LLC, Stryker Corporation, VEXIM SA, and Zimmer Biomet Holdings, Inc. The other players operating in this market include Algea Therapies, Spine Wave, Inc., Spirit Spine, Stöckli Medical AG, and VEXIM SA.

Vertebral Compression Fractures Devices Market Key Benefits

-The study provides an in-depth analysis of the global VCF devices market, with current trends and future estimations, to elucidate the imminent investment pockets.

-Quantitative analysis from 2014 to 2022 is expected to enable the stakeholders to capitalize on prevailing market opportunities.

-The report provides actual historical figures for 2014 and Y-o-Y forecasts from 2016 to 2022, considering 2015 as base.

-Comprehensive analysis of all geographical regions is provided to determine the prevailing opportunities.

-Extensive analysis is conducted by closely following key product positioning and monitoring the top contenders within the market framework.
Media Relations Contact