Yacht Charter Market to Gain Tremendous Growth at 3.3% CAGR Through 2026
Future Market Insights has announced the addition of the "Yacht Charter Market: Global Industry Analysis and Opportunity Assessment, 2016-2026"report to their offering.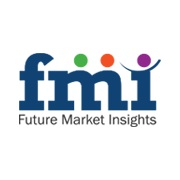 Valley Cottage, NY -- (SBWire) -- 09/26/2017 --Future Market Insights, in its recently published market research report titled "Yacht Charter Market: Global Industry Analysis and Opportunity Assessment, 2016-2026," discusses the global market for yacht charter and delivers valued insights into all the critical factors impacting the market growth. The report considers a 10-year period for yacht charter market assessment and offers market estimations for various segments and regions over 2016-2026.

Future Market Insights projects passive growth for the global yacht charter market over the entire assessed period. The US$ 637 Mn yacht charter market is likely to expand at a CAGR of 3.3% through 2026. Eastern Europe, especially Croatia and Turkey, remain the top yacht charter destinations. Boat shows in the U.S., Italy, Fort Lauderale, and Genoa are identified to lure the maximum number of boat lovers.

Global Yacht Charter Market: Driver and Trend Analysis

Rising adoption of boating and sailing vacations by affluent consumers in developed markets will continue to sustain the demand for yacht charter over the next decade. Collaborations of online yacht charter service providers with leading airline companies is one of the most sought after trends in the market.

Growing inclination of young travellers toward sailing holidays will remain a prominent drive to market growth. While booking large yachts to avail of attractive group discounts highlights a growing trend among U.S. consumers, providing advanced services through latest technologies, such as mobile applications will be a trend among yacht companies.

View and Download TOC of Yacht Charter Market Research Report@ https://www.futuremarketinsights.com/reports/yacht-charter-market/toc

Global Yacht Charter Market: Segmentation Analysis

By Yacht Type:

Motor Yacht

Displacement Type
Semi-Displacement
Planing
Catamaran
Trimaran
Sailing Yacht

Sloop
Schooner
Catamaran
Ketch

By Consumer Type:

Corporate
Retail

By Yacht Size:

Large (over 50m)
Medium (30m – 50m)
Small (up to 30m)

By region:

North America
Europe
Middle East
Rest of the World

By type of yacht, motor yacht segment will remain dominant with over 78% share in 2026, accounting for the revenues worth US$ 690 Mn at the end of the forecast period. However, sailing yacht segment is identified to grow at a slightly higher rate during the decade. Posh interior designs and comfort will remain the top preferences of consumers while selecting the yacht type, whereas a trend of eco-friendly, fuel-efficient yachts is foreseen to propel over the next few years.

Request and Download Sample Report@ https://www.futuremarketinsights.com/reports/sample/rep-gb-543

Based on consumer type, retail segment will gain a significant boost of around 100 BPS over the assessment period, possibly accounting for over 88% share of the market in 2026. Corporate segment is poised for sluggish growth throughout the forecast period.

On the basis of yacht size, medium sized yacht segment (30m-50m) will retain dominance with over 60% market value share in 2026, followed by small sized yacht segment (up to 30m). Large yacht segment (over 50m) will continue to gain limited traction through 2026. According to Future Market Insights research, large and medium sized yachts will gain traction in retail consumers who prefer group holidays with booking discounts. On the contrary, small yachts will experience demand from families and couples.

By region, Europe will continue to rule the market with roughly 70% share of the total revenues in 2026, followed by North America. However, growth of the yacht charter market in the Middle East is expected to demonstrate a higher CAGR over the assessed period.

Global Yacht Charter Market: Key Players Analysis

Most of the key players in the global yacht charter market are embracing social media marketing strategy for online promotion. In addition, they are indulging in video advertising, online customer reviews/testimonials, and virtual tours provision on respective websites. Some of the leading companies include Yachtico Inc., Sailogy S.A., and Boatbookings (Enitiative.biz, Ltd.). The competitive landscape includes a few other notable companies - Antlos S.r.l., Collaborative Boating Inc., Zizooboats GmbH, Fraser Escape Bareboat Charters, Princess Yacht Charter (Princess Yachts International PLC), and TUI Group (The Moorings Limited and Sunsail Worldwide Sailing Ltd.)

Yachtico Inc. caters to all types of sailing vacations with a fleet of over 16,000 yachts, including houseboats, sailing yachts, and catamarans. The companby aspires to gain a strong foothold in the U.S.

Boatbookings has a massive operating network that spans several regions across the globe, including London, Cannes, Newport, Athens, Singapore, Thailand, and Ft Lauderdale.

Sailogy, though has a prominent presence in the Mediterranean region, operates in nearly 1,000 global locations. The company also enjoys benefits through collaborations with some leading online travel retailers.

Buy Full Yacht Charter Market Report@ https://www.futuremarketinsights.com/checkout/543

Antlos continue its collaborations with leading European travel platforms, such as Boats.com, airBaltic, and Skyscanner.

Apart from the aforementioned players, the global yacht charter market is expected to witness emergence of various new entrants active in yacht management. Moreover, some of the key players are concentrating more on vertical integration with yacht manufacturing behemoths, such as Rodriguez Group.
Media Relations Contact