FMI Releases New Report on the 802.11ac Wave 2 Market from 2016 to 2026
Future Market Insights has announced the addition of the "802.11ac Wave 2 Market: Global Industry Analysis and Opportunity Assessment 2016-2026" report to their offering.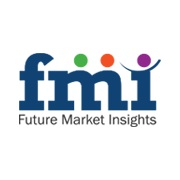 Valley Cottage, NY -- (SBWire) -- 09/27/2017 --The promising features of 802.11ac Wave 2 standard is expected to create potential opportunities in the Wi-Fi space. While it will take some time for this second wave of products to prove their true potential, for sure the benefits will be tangible. Various organizations are paying close attention to the potential value and impact of the products supporting 802.11ac Wave 2 standard, and are expected to consider Wave 2 in their future technology plans.

One major challenge in the adoption of wave 2 standard is the fact that many existing Wi-Fi clients lack forward compatibility with the new wave 2 features. Just like most new technologies, it will take some time for adoption of wave 2 standard to ramp up and for wave 2-enabled hardware to be released.

Wi-Fi technology has undergone an incredible degree of transformation since its standardization as the 802.11 standard. 802.11ac Wi-Fi standard has been introduced in the commercial market in two distinct phases, dubbed Wave1 and Wave 2, both offering a significant performance increase from its predecessor standards.

Request Report Sample@ https://www.futuremarketinsights.com/reports/sample/rep-gb-2489

With supporting over 60 client devices and 25 routers, the 802.11ac Wave 2 Wi-Fi standard is quickly cementing its footprint in the commercial market and is expected to become the highest shipping Wi-Fi standard in coming years.

The Wi-Fi Alliance, a global nonprofit association of companies that determine the interoperability of Wi-Fi technology, certified the 802.11ac Wave 2 standard in 2015. Wave 2 standard is built upon Wave 1 with some significant enhancements including support to speeds upto 2.34 Gbps in the 5 GHz band, support to multiuser multiple input, multiple output (MU-MIMO) and greater performance with option of using 160-MHz-wide channels and a fourth spatial stream.

Market Dynamics:

Major factors driving the growth of global 802.11ac Wave 2 market include high growth in mobile video usage & VoIP services, continued shift to end-user mobility, increasing volumes of Wi-Fi-enabled Internet of Things (IoT) devices, and demand for high-speed delivery of large files and data access and movement.

Wave 2 standard offers greater density of connected devices than wave 1 as it supports multiuser multiple input, multiple output (MU-MIMO). This enables efficient utilization of spectrum is for multiple connected devices providing consumers with options to easily get their devices on and off of the network. Other software improvements in MU-MIMO include ability to group/schedule the type of traffic for each device, dynamic adaptation of modulation & coding, and sounding rate control.

Additionally, the market growth is further propelled by the trend to employ multiple connected devices per user and traction towards "all wireless office" user experience is expected to witness potential growth opportunities during the forecast period.

Market Segmentation:

Global 802.11ac wave 2 market is mainly classified on the basis of end users and geographies.

On the basis of end users, global 802.11ac wave 2 market is segmented into enterprises, cellular operators, residential and public areas (such as airports, hotspots and conferences).

Visit For TOC@ https://www.futuremarketinsights.com/toc/rep-gb-2489

On the basis of regions, the market is segmented into 7 key regions:

North America
Latin America
Western Europe
Eastern Europe
Asia Pacific Excluding Japan
Japan
Middle East & Africa
Key Market Players

Some of the major players in the global 802.11ac wave 2 market include NETGEAR, Inc., Cisco Systems, ASUSTeK Computer Inc., D-Link Corporation, TP-Link, Linksys and Buffalo Americas, Inc. to name a few.
Media Relations Contact