Catering by Mario's Now Provides Special Event Planning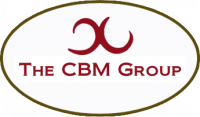 Philadelphia, PA -- (SBWire) -- 10/02/2017 --Philadelphians looking to make their next big event special have been turning to Catering By Mario's, a company that now offers the help of event planners in Philadelphia to focus on the details that make milestones worth celebrating. From weddings to birthday parties and from corporate events to fun theme parties, Catering By Mario's is helping residents make their special moments a little more magical.

When it comes to planning a party or event, leaving things up to chance is simply not an option. Guests have high expectations, and unfortunately, many residents who are inexperienced in major event planning may have trouble remembering the small details that keep functions moving. An event planning company in Philadelphia can help anyone throw a memorable and unique party or event, and Catering By Mario's prides themselves on making each individual party as unique as the guests attending it. Their team guides couples, companies, and individuals throughout the planning process, consulting with them along every step of the way to make sure that no detail goes left unnoticed or unaccounted for. The result is an event that's unique, successful, and within the budget of the hosts.

Catering By Mario's is equipped to handle a number of different events, and tailor-makes plans to the specifications of the hosts to make sure that everything is perfect on the big day. Residents who are interested in learning more about the benefits of wedding planning or who would like to book an initial consultation are encouraged to call Catering By Mario's at 264-234-7905 or visit them online at http://www.cateringbymarios.com/.

About Catering By Mario's
The CBM Group Catering By Mario's offers full-service event planning and catering services for the Philadelphia, PA, Bucks County, PA, and Montgomery County, PA areas. Their event planning and catering services are perfect for corporate events, weddings, birthday parties, graduation parties, and more. The company offers their gorgeous venue, Richmond Hall, for events large and small.

To hear more about Catering By Mario's corporate catering now available in South Jersey, as well as their menu options, please be sure to visit http://www.cateringbymarios.com.
Media Relations Contact