Global Green Energy Market to Record CAGR of 8.5% Through 2020
Global Green Energy Market will Grasp USD 900 Billion by 2020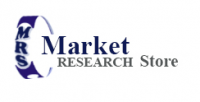 Deerfield Beach, FL -- (SBWire) -- 10/04/2017 --According to the report, global green energy market was valued at around USD 550 billion in 2014 and is expected to reach USD 900 billion in 2020, growing at a CAGR of around 8.5% between 2015 and 2020. Zion Market Research has published a new report titled "Green Energy (Solar Photovoltaic (PV), Wind Energy, Hydroelectric Power, Bio-Fuels and Geothermal Energy) Market for Residential, Commercial and Industrial End-users – Global Industry Perspective, Comprehensive Analysis, and Forecast, 2014 – 2020".

Green energy is the form of energy obtained from non-exhaustible resources. Green energy includes natural energetic processes that can be harnessed with little pollution. Green power is electricity generated from renewable energy sources. Major sources of green energy include solar photovoltaic, hydropower, wind energy, biofuels and geothermal. Green energy is a renewable energy which generated from natural resources like sunlight, wind, rain, tides, waves, and geothermal heat etc. Green energy posses a natural process that do not create any type of pollution.

Request For Free Sample Report: https://goo.gl/Wndq9u

The green energy market is mainly driven by growing awareness regarding environmental concerns, rapidly depleting conventional resources of energy, favorable government policies, etc. Government initiatives and funding has provided a strong boost to green energy market in Europe and North America. Stringent environmental regulations in these regions are a major driving factor for the green energy market. High initial investment and higher cost of energy are expected to hamper the growth of this industry to some extent. However, increased research and development activity in the field of the green energy is expected to lower down the overall cost of green energy in the years to come. This is expected to fuel further growth of green energy market across the world between 2015 and 2020.

In order to give the users of this report a comprehensive view on the green energy market, we have included a detailed competitive scenario, buying criteria and energy type portfolio of key vendors. To understand the competitive landscape in the market, an analysis of Porter's five forces model for the green energy market has also been included. The study encompasses a market attractiveness analysis, wherein energy type and end-user segments are benchmarked based on their market size, growth rate, and general attractiveness.

Browse the full report at: http://www.marketresearchstore.com/report/green-energy-market-wind-energy-z38200

The study provides a decisive view on the green energy market by segmenting the market based on energy types and end-user. All the end-user segments have been analyzed based on present and future trends and the market is estimated from 2014 to 2020. Key end-users markets covered under this study include the use of this green energy in residential, commercial and industrial end-user areas. The regional segmentation includes the current and forecast demand for individual energy type segment into each region including North America, Europe, Latin America, Asia Pacific and Middle East & Africa.

The global green energy market is highly competitive, with the presence of well-established global market participants. ABB Ltd., Alterra Power Corporation, Kyocera Solar Inc., Nordex SE, Hanwha Q Cells GmbH, Calpine Corporation, Suzlon Energy Ltd., U.S. Geothermal Inc., Yingli Green Energy Holding Co. Ltd., Enercon GmbH, GE Energy, First Solar Inc., JA Solar Holdings Co. Ltd., Suntech Power Holdings Co. Ltd., Enphase Energy Inc., and Archer Daniels Midland Company are some of the key participants in the green energy market.
Media Relations Contact