Focused ION Beam Market: Industry Analysis, Opportunity Assessment and Forecast Up to 2024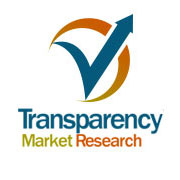 Albany, NY -- (SBWire) -- 10/04/2017 --The global focused ion beam market was dominated by the players Hitachi High-Technologies Corp., FEI, Carl Zeiss AG, and JEOL Ltd., in 2015. At the time, their collective share of 67.1% pointed to a largely consolidated market with a positive scope for regional players to grow.

As stated in a research report published by Transparency Market Research, the level of competition within the global focused ion beam market is very high, among all player size categories. The larger players are highly interested in ramping up research and development efforts while also conducting successful mergers and acquisitions

Obtain Report Details @ https://www.transparencymarketresearch.com/focused-ion-beam-market.html

For instance, FEI, which was acquired by Thermo Fisher Scientific in 2016, holds a highly diverse array of technologies in this market as well as a wide regional grasp across Australia. The global focused ion beam market is expected to expand at a CAGR of 6.8% within a forecast period from 2016 to 2024. By the end of 2024, this market's revenue is expected to reach US$528.0 mn. This market is expected to reach US$312.3 mn by the end of 2016.

"Ever since focused ion beam equipment have been available on a commercial basis over two decades ago, their applications have only been found in the industries of microelectronics. It has only been close to a decade that the applications of the focused ion beam systems have diversified from microelectronics and into other fields, specifically material sciences. This has created an explosion in the global demand for focused ion beam instruments across all organizations dealing in material sciences.

Download Table of Content @ https://www.transparencymarketresearch.com/report-toc/5180

A similar scope of expansion for the global focused ion beam market has been found in medical sciences, where the use of focused ion beam microscopy can allow for a more accurate sample preparation method," states a TMR analyst. The use of focused ion beams in material sciences has also come to include circuit editing, prototype and nano-machining, and micro structural analysis.

The global focused ion beam market also finds a massive scope of use in 3D imaging. The use of dual-beam focused ion beams has already been popular in 3D tomography analytics, due to the lower requirement of specimen preparation efforts and the application of FIB-based 3D tomography on a wider range of materials.

Request Sample of the Report @ https://www.transparencymarketresearch.com/sample/sample.php?flag=S&rep_id=5180

One of the key restraints acting on the global focused ion beam market includes the high costs associated with the acquisition and maintenance of focused ion beam machines. This restraint has actually severely hampered the rate of deployment of the machines in failure analysis. Additionally, the high costs of focused ion beam and dual-focused ion beam technologies have rendered the players in the global focused ion beam market unable to penetrate developing economies from Asia Pacific and Latin America, two regions that otherwise hold extremely high potential of growth in demand within the market.

"The process of fabricating nano or micro-scale devices – known as nano or micro machining – holds a massive wealth of opportunities for the global focused ion beam market in terms of incorporation of FIB devices. This is an especially high value opportunity for market players due to the extensive and constantly expansive nature of applications of micro and nano-scale dimensional devices in the fields of electronics and electrical machines," adds the analyst.
Media Relations Contact