Shale Gas Market, 2014-2020: Global Industry Will Reach 105 Billion
Global Shale Gas Market, 2014-2020: By drivers and restrain, Technology, Application, Size & Share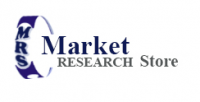 Deerfield Beach, FL -- (SBWire) -- 10/05/2017 --According to the report, the global demand for shale gas was valued at USD 63 billion in 2014 is expected to reach USD 105 billion in 2020, growing at a CAGR of around 9% between 2015 and 2020. In terms of volume, the global shale gas market stood at around 10.0 trillion cubic feet in 2014. Zion Market Research has published a new report titled "Shale Gas Market by Technology (Horizontal Drilling, Hydraulic Fracturing, and Water Usage Issue) for Power Generation, Residential, Industrial, Commercial, Transportation and Other Applications: Global Industry Perspective, Comprehensive Analysis, and Forecast, 2014-2020."

Shale gas refers to natural gas that is trapped within shale formations. Shales are fine-grained sedimentary rocks that can be rich sources of petroleum and natural gas. Shale gas is obtained from the various shales like Marcellus, eagle ford, Niobrara, Barnett, and Bakken. It is popularly known as natural gas. It is primarily used as a feedstock for production of ammonia and methane gas. To extract shale gas from the source rock, the oil and gas industry uses two proven techniques: horizontal drilling and hydraulic fracturing. Hydraulic fracturing involves injecting high-pressure water to crack the source rock and release the natural gas it contains. 99.5% of the injection fluid is a mixture of water and sand, while the rest is a few additives needed to prevent bacterial contamination of the reservoir and make the process more efficient.

Request For Free Sample Report: https://goo.gl/rGmfxA

In order to give the users of this report a comprehensive view on the shale gas market, we have included a detailed value chain analysis. To understand the competitive landscape in the market, an analysis of Porter's Five Forces model for the shale gas market has also been included. The study encompasses a market attractiveness analysis, wherein technology segments and applications segments are benchmarked based on their market size, growth rate, and general attractiveness.

The study provides a decisive view on the shale gas market by segmenting the market based on applications. All the application segments have been analyzed based on present and future trends and the market is estimated from 2014 to 2020. Key technology type segmented market covered under this study includes horizontal drilling, hydraulic fracturing, and water usage issue. Key application segments covered under this study includes power generation, residential, industrial, commercial, transportation, and others. The regional segmentation includes the current and forecast demand for North America, Europe, Asia Pacific, Latin America and the Middle East and Africa with its further bifurcation into major countries including U.S. and China. This segmentation includes demand for shale gas based on individual applications in all the regions and countries.

Request For Free Price Quotation: http://www.marketresearchstore.com/requestquote?reportid=38366

North America dominated the production and consumption of shale gas in 2014. North America accounted for over 75% share in production and consumption of shale gas in 2014. North America. North America is followed by Europe and Asia Pacific respectively. However, with the commencement of shale gas production in China, the growth of shale gas industry in Asia Pacific is expected to grow at a robust growth. Latin America and Middle East & Africa are expected to remain a smallest regional market for shale gas during the forecast period.

Browse the full report at: http://www.marketresearchstore.com/report/shale-gas-market-by-technology-z38366

Some of the key players in the global shale gas market include Baker Hughes Incorporation, Anadarko Petroleum Corporation, BHP Billiton Limited, Devon Energy, EnCana Corporation, ConocoPhillips Co, Royal Dutch Shell plc, ExxonMobil, Chesapeake Energy Corporation, and BP plc.
Media Relations Contact