Dewatering Pump Market Poised to Bring in $1,670.1 Million by 2020
Dewatering Pump Market sales is growing at 4.40% CAGR till 2020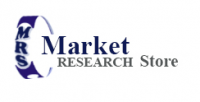 Deerfield Beach, FL -- (SBWire) -- 10/05/2017 --According to the report, the Asia Pacific dewatering pump market was valued at USD 1,293.6 million in 2014 and is expected to reach approximately USD 1,670.1 million by 2020, growing at a CAGR of 4.40% between 2015 and 2020. Zion Market Research has published a new report titled "Dewatering Pump Market for Mining & Construction, Water & Sewage, and Other Applications: Asia Pacific Industry Perspective, Comprehensive Analysis, and Forecast, 2014 – 2020".

Request For Free Sample Report: https://goo.gl/vjx33s

Dewatering pumps are designed to keep working under extremely harsh conditions. Dewatering pumps are mainly used in the construction industry to provide temporary reductions in groundwater levels for structures which extend to below groundwater level. Dewatering is a process of removal of water from a foundation pit when it is situated below the groundwater level. Dewatering pumps are designed in accordance with the different flow rates required for varying purposes across various industries. Different techniques are used in dewatering, selection of the dewatering technique at a particular site depends on many factors.

Request For Free Price Quotation: http://www.marketresearchstore.com/requestquote?reportid=46559

The dewatering pump market is primarily driven by strong industrialization and increasing urbanization and increasing demand from mining and sludge treatment industry. Strong growth prospectus of the construction industry in Asia Pacific region is expected to drive demand for dewatering pumps in the years to come. The recent growth in the mining sector is likely to propel the demand for dewatering pumps. However, high initial investment and barriers in acquiring technological know-how are expected to be the major constraints for the growth of dewatering pumps market in Asia Pacific region.

Different application segments of the dewatering pump market include mining and construction, water and sewage, others. Mining & construction was a major application segment of dewatering pump market and constituted 35.7% market revenue share in 2014. Water & sewage is another key application segment expected to exhibit moderate growth over the forecast period. Strong industrialization and increasing urbanization is expected to drive demand for dewatering pumps in the years to come.

Browse the full report at: http://www.marketresearchstore.com/report/dewatering-pump-market-z46559

Asia Pacific anticipated exhibiting high growth over the forecast period on account of increasing construction projects. China emerged as leading market with a valuation of USD 433.4 million in 2014. Huge sludge treatment industry in China is expected to trigger the demand for dewatering pumps in the region. Strong demand from emerging economies such as China and Japan is a major driving force for growth of dewatering market in the region owing to rapid industrialization

Some of the key players include in dewatering pump market such as Schlumberger Ltd, Harison Pumps Pvt Ltd., MBH Pumps, Keto Pumps, Cornell Pump Company, Xylem etc.
Media Relations Contact