Structural Heart Devices Market Is Expected to Reach to $12,076 Million, Globally, by 2022
Key companies are investing heavily in the structural heart devices market to treat leaky mitral heart valves, a serious condition affecting millions of people. Mitral valve repair is currently a big, large untapped need, which is yet to be catered.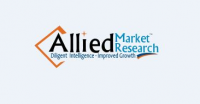 Portland, OR -- (SBWire) -- 10/05/2017 --A structural heart disease is a non-coronary defect of the heart, thus not affecting the blood vessels in the heart. Most of the structural heart conditions are present since birth (congenital), but these can also be acquired later in life, owing to wear & tear from infection. Advancements in the medical field have replaced the open heart surgical procedures with minimally invasive procedures, such as transcatheter aortic valve replacement (TAVR) and transcatheter mitral valve repair (TMVR).

Early Buyers Will Receive 20% Customization on this Report Research.

Rise in incidence of aortic stenosis, introduction of technologically advanced products (such as the Trifecta valve with Glide Technology), and increase in awareness about the benefits and availability of structural heart devices worldwide are major factors that drive the market growth. In addition, increase in number of application areas for repair and replacement devices coupled with its rise in adoption of annuloplasty rings and tissue valves is expected to further fuel this growth. However, stringent approval process and high cost of surgeries restrict the market growth.

Ask for Sample PDF Brochure Before Buying @ https://www.alliedmarketresearch.com/request-sample/1768

Tissue heart valves is expected to maintain its dominant position throughout the analysis period, due to its significant property of low requirement of anticoagulants, which reduces incidence of bleeding and thereby lowers the usage of anticoagulant by the patient.

The occluders segment accounted for two-fifths of the overall structural heart repair devices market in 2015, owing to its benefits in the treatment of congenital heart diseases and high adoption rate. In addition, annuloplasty ring is projected to register the highest CAGR of 13.3% during the forecast period.

Asia-Pacific is the fastest growing region in the structural heart devices market, and is expected to continue this trend due to increase in healthcare infrastructural development, specifically in China, India, and other developing economies, and rise in structural heart defects.

Do Purchase Inquiry @ https://www.alliedmarketresearch.com/purchase-enquiry/1768

Structural heart devices are used to treat heart valves defects as well as acquired valvar abnormalities. The market for structural heart devices is growing at a rapid pace, providing an opportunity for key players to enter this market. For instance, in May 2016, Johnson & Johnson announced that will enter structural heart devices market due to the high growth potential.

The major companies profiled in the report include Medtronic plc; St. Jude Medical, Inc., Braile Biomedica; Medical Technology Est., Boston Scientific Corporation, Micro Interventional Devices, Inc., Edwards Lifesciences Corporation, LivaNova PLC, JenaValve Technology, Inc., and Cryolife, Inc.

Flat 20% Discount on This Report – Grab Hold of Your Discounts Now!!!
Media Relations Contact