Telemedicine Market Size, 2014-2020 : Industry Will Reach 35.0 Billion
Global Telemedicine Market to Grow at CAGR of 14% from 2014 to 2020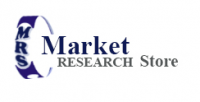 Deerfield Beach, FL -- (SBWire) -- 10/06/2017 --According to the report, the global telemedicine market was valued at approximate USD 14.0 billion in 2014 and is expected to reach approximately USD 35.0 billion by 2020, growing at a CAGR of slightly over 14% between 2015 and 2020. Zion Market Research has published a new report titled "Telemedicine (Tele-Consultation, Tele-Monitoring, Tele-Education, Tele-Training, Tele-Care, and Tele-Surgery) Market for Cardiology, Dermatology, Neurology, Orthopedics, Emergency Care, Internal Medicine, Gynecology, and Other Applications: Global Industry Perspective, Comprehensive Analysis and Forecast, 2014 – 2020".

Request For Free Sample Report: https://goo.gl/1uufnM

Telemedicine is the use of medical information exchanged from one site to another via electronic communications to improve a patient's clinical health status. Telemedicine includes a growing variety of applications and services using two-way video, email, smartphones, wireless tools and other forms of telecommunications technology. Telemedicine service is beneficial for patients living in remote areas. Advanced technology such as ADSL, wireless communication, broadband and others are playing an important role in telemedicine. Telemedicine is the real-time service, which provides communication between patient and health specialist. Telemedicine also offers remote patient monitoring and disease management for rural health and nursing home.

The major driving factor for the global telemedicine market is a rapidly growing population of the world and increasing number of patients suffering from chronic disease, hypertension, and diabetes. Another key driving factor is rising health awareness among the people living in remote areas. Government initiatives and funding has provided a strong boost to telemedicine market in Asia Pacific and North America. Advancement in technology to provide better health services expected to fuel the telemedicine market over the forecast period. However, mainly focused on traditional technology and delayed response time is expected to hamper the growth of telemedicine market. Lack of resources and high technological cost can be a barrier to the growth of this industry in emerging and underdeveloped economies.

Request For Free Price Quotation: http://www.marketresearchstore.com/requestquote?reportid=38555

On the basis of applications, the telemedicine market has been classified into cardiology, dermatology, neurology, orthopedics, emergency care, internal medicine, gynecology, and others. Dermatology accounted for a very large chunk of the global telemedicine market in 2014. Neurology is the second leading application segment for telemedicine owing to increasing neurological complications such as stroke, Alzheimer's and Parkinson's cases. Cardiology, emergency care, and internal medicine are others key applications segment is expected to exhibit fastest growth rate during the forecast period.

The telemedicine market is segmented on the basis of different services such as tele-consultation, tele-monitoring, tele-education, tele-training, tele-care, and tele-surgery. The tele-consultation segment dominated the market with largest share of the total market in 2014. Tele-monitoring also accounted for significant share owing to the increasing disabled and aging populations who are commonly diagnosed with diabetes and other complications. Tele-education, tele-training and tele-surgery are expected to exhibit significant growth during the forecast period.

Browse the full report at: http://www.marketresearchstore.com/report/telemedicine-market-z38555

North America dominated the telemedicine market and accounted for the largest share of the global market in 2014. North America followed by Europe and Asia Pacific region. In terms of revenue, Asia Pacific was the second largest market for telemedicine. The telemedicine market in Asia Pacific region is expected to exhibit strong growth owing to rising government support and rapid growth in population. Europe, Latin America, and Middle East & Africa are also expected to experience significant growth of telemedicine market in the years to come.

Some of the major industry participants in telemedicine market includes CISCO Systems, Inc., AMD Global Telemedicine, Inc., Polycom Corp., F. Hoffmann-La Roche Ltd., Honeywell HomMed LLC, InTouch Technologies, Inc., LifeWatch AG, Medtronic, Inc., OBS Medical Ltd., Siemens Healthcare, McKesson Corp, Agfa HealthCare NV, and Allscripts Healthcare Solutions.
Media Relations Contact