Mobile Phones Packaging Market Is Projected to Display a CAGR of 7.4% Between 2017 and 2027
Mobile Phones Packaging Market is projected to display a CAGR of 7.4% between 2017 and 2027; market is expected to become worth US$8,055.1 mn by 2027 from a valuation of US$3,715.3 mn in 2016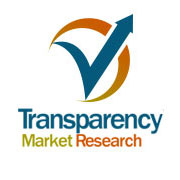 Albany, NY -- (SBWire) -- 10/06/2017 --The global mobile phones packaging market is largely dominated by small players, the majority of which are concentrated in Asia Pacific, notes a recent study by Transparency Market Research (TMR). However, these companies are catering to the needs of global brands that source local packaging materials for mobile phones. These vendors are focused on strengthening their sales channels and are striving to obtain standard certifications which give them an advantage when serving global clients.

In this scenario, the top twenty companies hold a scanty approximately 15% share of the market. To maintain their foothold, these companies are focusing hard on mergers and acquisitions, capacity expansion, and are also attempting to enter regional markets.

Download Sample Report@ https://www.transparencymarketresearch.com/sample/sample.php?flag=S&rep_id=25010

As per a report by Transparency Market Research, the global mobile phones packaging market is expected to expand at a CAGR of 7.4% between 2017 and 2027, for the market to become worth US$8,055.1 mn by 2027. The market was evaluated to be worth US$3,715.3 mn in 2016.

Asia Pacific Emerges as Most Prominent Region

Among the key packaging type segments of the global mobile phones packaging market are rigid boxes, folding cartons, flexible films, insert trays, thermoformed blisters, and other mobile phone packaging products. Folding cartons are expected to sustain their significant market position backed by the continued preference for mid-range mobile phones. However, rigid boxes made of high quality paperboard materials and premium print quality are expected to hold on to their dominant position over the forecast period.

Asia Pacific, among other geographic market segments, is currently the prominent region with a share of 30.3% in the global market. The region is expected to display increased market share over the forecast period, driven by high growth rate in India and the entire South East Asia region.

Medium to Support Branding Objectives Fosters Market Growth

The key growth driver of the global mobile phones packaging market includes sales of packaging products catering to the packaging needs of mobile handsets, USB cables, charger, headphones, manual and other complimentary accessories that are provided at the time of purchase of mobile handsets.

Browse Research Report@ https://www.transparencymarketresearch.com/mobile-phones-packaging-market.html

Another key factor stoking growth of the global mobile phones packaging market is the rising demand for expensive rigid boxes instead of affordable boxes such as folding cartons to support branding objectives. Cell phone manufacturers are increasingly recognizing the importance of packaging as part of their branding and marketing objectives. This, in turn, is compelling packaging companies to deliver packaging solutions that help their clients' mobile brand stand out on retail shelves. Mobile phones packaging companies also need to consider effective utilization of space on retail shelves. This is because the way a mobile phone box is placed on the retail shelf makes a significant impact on gathering the attention of store customers. Therefore, mobile phone packaging companies are innovating in terms of design that is cost-effective as well.

Along with this, the surging demand for bespoke packaging needs is anticipated to create opportunities for the mobile phones packaging market. The rising popularity of variable data printing (VDP), which is emerging as a marketing tool, allows packaging information to be personalized so as to target a specific audience or even an individual.
Media Relations Contact