Condom Market to Show $1,563.95 Million by 2020
U.S. Condom Market is Anticipated to Increase to $1,563.95 Mn by 2020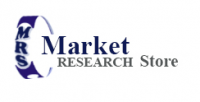 Deerfield Beach, FL -- (SBWire) -- 10/10/2017 --According to the report, U.S. demand for condoms was valued at USD 1,275.98 million in 2014 and is expected to reach USD 1,563.95 million in 2020, growing at a CAGR of 3.5% between 2015 and 2020. Zion Market Research has published a new report titled "Condom Market by Gender (Male and Female), Distribution Channel (Commercial Outlets, Non-commercial Outlets, and Non-traditional Outlets) – U.S. Industry Perspective, Comprehensive Analysis, and Forecast, 2014 – 2020"

A condom is a type of covering made up of rubber worn over the penis or inserted into the vagina before intercourse. It protects from transmission of infectious disease such as sexually transmitted infections and diseases (STIs/STDs), AIDS, Hepatics etc. Condoms are also utilized for collection of semen for infertility treatment. It plays important role in prevention from unwanted pregnancy. The condoms are manufactured in different sizes, and flavors. There are different types of condoms available in the market such as male and female condoms with a variety of features and flavors. Male condoms are made up of latex (rubber), polyurethane while the female condom is made up of nitrile.

Request For Free Sample Report: https://goo.gl/bm3PbV

Condom market is mainly driven by increasing awareness regarding sexually transmitted diseases (STD) and HIV. It is necessary to take care of infection and diseases like HIV during any sexual activity which boosts the demand for condoms. Rising need for family planning and population control is expected to witness a substantial growth during the forecast period. The increasing prevalence of STD in U.S. gives potential market growth opportunities within a forecast period. Some of the novel opportunities include innovative packaging, use of nitrile polymer for female condoms, line extensions and innovative labeling of condoms. However, lack of awareness and availability of other contraceptive methods may hinder the growth of condom market in the years to come.

Know more before buying this report: https://goo.gl/T58qnN

On the basis of gender, the U.S. condom market is segmented into the male and female condom. The male condom segment of condom market was fastest growing segment of condom market in 2014. It is expected to continue this trend during the forecast period due to its advantages such as low cost, easy to use, and few side effects. The male condom is expected to grow at a strong CAGR in coming years due to increasing awareness about the STD.

In terms of the distribution channel, the condom market is segmented into commercial outlets, non-commercial outlets, and non-traditional outlets. Commercial outlets segment was the major segment of U.S. condom market and accounted for significant share of the entire market in 2014. The non-commercial outlet was the second largest distribution channel in 2014. U.S. has the highest rate of sexually transmitted infections worldwide and exceeding other regions by 50 to 100 times. This fact is going to fuel the demand for condoms in this region.

Browse the full report at: http://www.marketresearchstore.com/report/condom-market-z52693

U.S. condom market is highly competitive, with the presence of well-established market participants. TTK Group, Sagami Rubber Industries, Reckitt Benckiser Group, Ansell Healthcare LLC, Graphic Armor LLC, and Church & Dwight are some of the key vendors in the market.
Media Relations Contact