Debut Author Provides a Lesson on Loss, Love, and Learning to Thrive Again
A Grieving Mother Discovers the Path to Healing after Her Daughter's Murder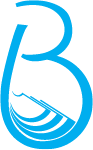 Alpharetta, GA -- (SBWire) -- 10/23/2017 --Barbara Mangi was confronted with a tragedy that every mother dreads when her twenty-five-year-old daughter, Dana, was brutally murdered in 2007. As a result, she had to tackle an overwhelming grieving process that threatened her marriage, mental health, and overall joy.

"I had struggled with every bit of inner strength I could muster to climb out of the seemingly bottomless abyss of despair to find some peace and healing," explains Barbara.

Her new book, Reawakening: Return of Lightness and Peace after My Daughter's Murder is her personal journey of climbing out of her despair and bringing peace and happiness back into her life. While there's no specific road map for how to process a tremendous loss, Barbara hopes that others who read her memoir will find helpful tips on grieving in a healthy way and how to discover their own resilience after the death of a loved one.

In the aftermath of Dana's murder, Barbara wrestled daily with her grief by tapping into coping mechanisms she had developed throughout her life's toughest circumstances. Throughout Reawakening, she describes her journey along her own unique healing path, defining each step needed to rebuild herself in an emotionally healthy way. Little by little, she discovered the joy in life again. For anyone facing the seemingly insurmountable pain of losing a loved one, Barbara provides encouragement when dealing with grief counseling, legal processes, marital issues, and other complexities that arise in the wake of this sort of tragedy. In the end, Barbara gives the reader the powerful message that while life can be gut-wrenchingly difficult, you can always return to lightness and peace.

Reawakening: Return of Lightness and Peace after My Daughter's Murder is available on Amazon.com, Shop.Booklogix.com, BarnesandNoble.com, Apple iBooks, and Kobo.

About Mountain Arbor Press
Founded in 2015, Mountain Arbor Press features independent authors who have complete creative control over their books. Mountain Arbor Press publishes books in all genres and provides a reputable platform for independent authors. Mountain Arbor Press's authors come from diverse backgrounds and strive to educate and/or entertain their readers through their work.
Media Relations Contact