The Cancer Gene Therapy Market Registers Enormous Growth Rate During the Forecast Period, 2017–2023
Research Beam added a report on "Cancer Gene Therapy Market by Therapy (Gene Induced Immunotherapy, Oncolytic Virotherapy, and Gene Transfer) - Global Opportunity Analysis and Industry Forecast, 2017-2023"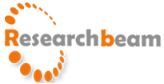 Portland, OR -- (SBWire) -- 10/26/2017 --Gene therapy is an experimental technique that encompasses the replacement of mutated genes with healthy genes. During the treatment of cancer, the genes are replaced to fight against carcinogenic tumor cells. Gene therapy is considered to be an effective treatment for chronic diseases as they cause minimum side effects with maximum efficacy. The global cancer gene therapy market was valued at $289 million in 2016, and is estimated to reach $2,082 million by 2023, registering a CAGR of 32.4% from 2017 to 2023.

The rise in prevalence of cancer, benefits of cancer gene therapy over conventional cancer therapies, and the advancement in this field are the major factors that drive the market growth. In addition, increase in government support, ethical acceptance of gene therapy for cancer treatment, and rise in biotechnological funding encourage the R&D activities for cancer gene therapy and thus fuel the growth of the cancer gene therapy market. However, high cost associated with the treatment and unwanted immune responses are expected to restrain the market growth.

Request for Sample Copy@ https://www.researchbeam.com/cancer-gene-therapy-market/request-sample

The global cancer gene therapy market is segmented based on therapy, end user, and geography. Based on therapy, it is categorized into gene induced immunotherapy (delivery of cytokines gene and delivery of tumor antigen gene), oncolytic virotherapy (adenovirus, lentivirus, retro virus, adeno associated virus, herpes simplex virus, alpha virus, vaccinia virus, simian virus, and others), and gene transfer (naked plasmid vector, electroporation, sonoportion, magnetofection, and gene gun). Based on geography, it is analyzed across North America, Europe, Asia-Pacific, and LAMEA.

For Purchase Enquiry@ https://www.researchbeam.com/cancer-gene-therapy-market/enquire-about-report

KEY BENEFITS FOR STAKEHOLDERS
- This report offers a detailed quantitative analysis of the current market trends from 2016 to 2023 to identify the prevailing opportunities.
- The market estimations provided in this report are based on comprehensive analysis of the key developments in the industry.
- In-depth analysis based on geography facilitates in analyzing the regional market to assist in strategic business planning.
- The development strategies adopted by key manufacturers are enlisted in the report to understand the competitive scenario of the market.
Media Relations Contact