Future of Artificial Intelligence in the Education Sector
The key industry players have introduced various novel solutions in the market to expand their market presence. For instance, Google Inc. recently acquired an AI software company, DeepMind, from a British startup for half a billion dollars.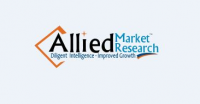 Portland, OR -- (SBWire) -- 11/02/2017 --The ability of the computer program to imitate the human intelligence needed for the task is termed as artificial intelligence (AI). Integration of the artificial intelligence in education sector creates revolution through its result driven approach. The applications in solving the issues such as language processing, reasoning, planning, and cognitive modeling increases the demand for the AI in the education sector. In another learning approach, AI can help organize and synthesize content to support content delivery.

Get the sample PDF Brochure of artificial intelligence in education sector market study @ https://goo.gl/R4r8mE

The global AI in the education sector market is attributed to rise in inclusion of intelligent adaptive learning (IAL), rapid development of the IT, cumulative collaboration of vendors and institutions, and the leverage of the available device for learning. Budget constraints, high reliability on IT, and sustainability of the product restrains the promising growth of AI in education sector.

Growth in adoption of AI powered educational games, rise in trend of AI services through mobile devices, implementation of collaborative learning model, and facilitation of the improved course designing activities pose new opportunities in the market.

Companies such as Microsoft Corporation plan to build various tools for educating via AI such as Cortana, which was released in May 2015 by Microsoft. Virtual classroom simulation, AI controlled content, and customized curriculum are the various aspects on which the companies are working on.

Have Question Connect to Analyst @ https://www.alliedmarketresearch.com/connect-to-analyst/3888

n terms of end user, the market is further segmented into higher education and primary & secondary education. The educational model is further categorized into learner model, pedagogical model, and domain model. Geographically, the artificial intelligence in the education sector market is analyzed across North America, Europe, Asia-Pacific, and LAMEA.

Major market players such as Cognii. Inc., IBM corporation, Quantum adaptive learning, LLC, ALKES corporation, Dreambox learning, Inc., Blackboard Inc., Microsoft Corporation, Pearson Corporation, Jenzabar, Inc., and SOFIA labs LLC., are also provided in this report.
Media Relations Contact