Service Robotics Market Globally Estimates USD 17.2 Billion by 2021
Global Service Robotics Market is Anticipated to Grow $17.2 billion by 2021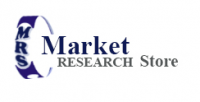 Deerfield Beach, FL -- (SBWire) -- 11/09/2017 --A service robot is a robot that performs useful tasks for humans or equipment without industrial automation function. Service robots help humans by performing a job that is dull, distant, and repetitive, including household everyday jobs. There is two major type of service robotics such as professional service robots and personal service robots. Personal service robots used for a non-commercial job, for example, domestic servant robot, pet exercising robot, personal mobility assists robot, an automated wheelchair. A professional service robot is used for a commercial task and operated by a well-trained operator for example surgery robot in hospitals, cleaning robot for public places, fire-fighting robot, and delivery robot in offices or hospitals.

According to the report, global demand for service robotics market was valued at USD 6.5 billion in 2014 and is expected to generate revenue of USD 17.2 billion by end of 2020, growing at a CAGR of slightly above 17.8% between 2015 and 2020. Zion Market Research has published a new report titled "Service Robotics Market (Professional Service Robots And Personal Service Robots) Market For Health Care, Defense, Agriculture, Entertainment, Logistics, Aerospace, Infrastructure, Research And Development And Others Applications: Global Industry Perspective, Comprehensive Analysis And Forecast, 2014 – 2020."

Request For Free Sample Report: https://goo.gl/YPnTf5

The service robotics market is mainly driven by strong demand for service robots in defense. Moreover, ongoing research & development in the field of service robotics is expected to open new avenues for the market growth in the near future. In addition, rapid industrialization, and growing requirement of service robotics systems in professional applications such as defense, agriculture, medical, aerial and others is expected to trigger the growth of this industry in the coming years. However, high price associated with development is expected to hamper the market growth in the near future. Moreover, rising application areas globally is expected to open new growth opportunities for service robotics in the years to come.

The service robotics market is segmented by its products such as professional service robots and personal service robots. Professional robots were the major segment of service robotics and constituted 64.1% share of the global demand in 2014. Further, it is expected to continue its dominance in the global market over the forecast period. A personal service robot was second largest segment market in 2014. This segment is expected to exhibit moderate growth over the forecast period.

Know more before buying this report: https://goo.gl/oNU5eg

The service robotics market is segmented into applications such as health care, defense, agriculture, entertainment, logistics, aerospace, infrastructure, research and development and others. Defense segment dominated the market with over 16% of the total service robotics market share in 2014. Defense sector was followed by healthcare sector which is accounted for over 13% market share of the total market in 2014.

Geographically, the market is segmented into North America, Europe, Asia-Pacific, Latin America and the Middle East and Africa. North America acquired the majority of share service robotics market due to the increasing use of service robotics in the defense sector. North America followed by, Asia-Pacific and Europe. Asia Pacific was predicted to be the fastest growing region due to the growing economies in the region such as China, India, and Japan, among others.

Browse the full report at: http://www.marketresearchstore.com/report/service-robotics-market-z53046

Some of the key players in service robotics market include AB Electrolux, Touch Bionics Ltd, iRobot Corporation, Samsung Techwin Co. Ltd., Robert Bosch GmbH, Mako Surgical Corporation, Intuitive Surgical Inc., Honda Motors Co. Ltd., Panasonic Corporation and Dyson Ltd.
Media Relations Contact