Industrial Refrigeration Equipment Market Worth $36.25 Billion and CAGR 7.0% by 2021
Global Industrial Refrigeration Equipment Market will generate new growth opportunities by 2021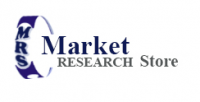 Deerfield Beach, FL -- (SBWire) -- 11/09/2017 --Refrigeration has a wide range of applications across industrial freezers, cryogenics, household refrigerators, and air conditioning. Refrigeration equipment is made up of four key components such as an evaporator, throttle valve condenser, and compressor. Industrial refrigeration systems play important role business operations of companies across industries. Refrigeration systems, thermal panels, and coil & condensers are the key types of industrial refrigeration. Industrial refrigeration equipment (ire) are majorly used for food and beverage production, cold storage, warehousing and chemical and pharmaceutical processing, among others, which require temperature-controlled handling of raw materials and in-process materials.

According to the report, global demand for industrial refrigeration equipment market was valued at USD 24.0 Billion in 2015 and is expected to generate revenue of USD 36.25 Billion by end of 2021, growing at a CAGR of slightly above 7.0%between 2016 and 2021. Zion Market Research has published a new report titled "Industrial Refrigeration Equipment (Compressors, Evaporators Unit, Industrial Racks, Heat Exchangers and Others) Market for Food Production and Processing, Beverage Production, Chemicals & Pharmaceuticals, Energy (Gas Production), Logistics (Storage – Warehouses) and Petro-Chemicals Applications: Global Industry Perspective, Comprehensive Analysis and Forecast, 2015 – 2021".

Request For Free Sample Report: https://goo.gl/xKgKRb

Rising adoption of natural refrigerant and improvement in energy efficiency is expected to be the major drivers for the global industrial refrigeration equipment market. In addition, expansion of refrigerated warehouses and increasing food processing industry in developing countries, such as India, China, and Brazil, is expected to trigger the growth of industrial refrigeration in the coming years. Varying food consumption trends and improved international trade of food products are expected to the key factors driving the global industrial refrigeration industry. The demand from production and processing industries for systems such as water chillers and cooling tower systems, refrigerators and freezers of different capacities, and cold rooms and others, thus giving drives demand for industrial refrigeration equipment. However, the Fragmented supply chain of food and beverages processing industries in developing countries and increasing fuel prices may pose the challenge to industrial refrigeration equipment market.

Based on product type, industrial refrigeration equipment market has been segmented into compressors, evaporator unit, industrial racks, heat exchangers and others. Industrial refrigeration equipment market was dominated by compressors segment which accounted for largest share of the overall market. Further, it is expected to continue its dominance in the global market over the estimated period. The high cost of compressors as compared to other components and their wide use in the industrial refrigeration system are the main reasons for the growth of the segment. Industrial racks are expected to witness fastest growing segment in the coming years, which is fueled by increasing focus towards energy efficiency and to increasing trend towards variable refrigerant flow (VRF) technology. The heat exchanger segment is predicted to grow with above average rate during the forecast period due to the cost advantage.

Request For Free Price Quotation: http://www.marketresearchstore.com/requestquote?reportid=56284

The industrial refrigeration equipment market is segmented into applications such as food production and processing, beverage production, chemicals &pharmaceuticals, energy (gas production), logistics (storage - warehouses) and petrochemicals.Food production and processing application dominated the market. It is expected to continue its dominance in the global market over the forecast period.The energy consumption rating of industrial refrigeration is continuously improving the forecast period, owing to supportive government regulations and product innovation. Growing demand from another application segment such as beverage production and chemicals &pharmaceuticals is also expected to support market growth in the coming years.

Geographically, the industrial refrigeration equipment markets in Asia-Pacific, Latin America, and the emerging countries have shown promising growth during the past few years.The growth of the food processing industry, coupled with the expansion of refrigerated warehouses in developing countries such as BRIC nations, parts of APAC, Latin America, and the Middle East, is expected to boost the demand for industrial refrigeration during the forecast period.The European market is heading towards development, and it is predictable to witness sluggish growth during the estimated period.

Browse the full report at: http://www.marketresearchstore.com/report/industrial-refrigeration-equipment-market-z56284

Some of the key players in industrial refrigeration equipment market include Daikin, Danfoss, GEA Group, Johnson Controls, Trane, Dover, AHT Cooling Systems, Star Refrigeration Ltd., GEA Group AG, Mayekawa Mfg. Co., Ltd., Vilter Manufacturing, LLC, DE RIGO Refrigeration S.R.L.
Media Relations Contact