Smart Packaging Market: In-Depth Research & Demand & Growth
Smart Packaging Market by Type (Active Packaging, Intelligent Packaging and Modified Atmosphere Packaging) and End User (Food & Beverage, Healthcare, Automotive, Logistics, Personal Care and Others) - Global Opportunity Analysis and Industry Forecast, 2014 - 2022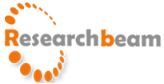 Portland, OR -- (SBWire) -- 11/25/2017 --Smart packaging system includes external or internal indicator that provides complete information about the product, specifically history and quality of a product. The global smart packaging market is expected to reach $37,797 million by 2022, registering a CAGR of 7.8% during the forecast period.

The changing lifestyle pattern of consumers due to rapid urbanization and increased consumption of personal care products with integrated advanced technology drive the smart packaging market growth. In addition, untapped geographic markets offering huge opportunities for the market players are expected to fuel the global smart packaging industry. However, high cost of active and intelligent packaging system is projected to hamper the smart packaging market growth.

Increase in purchasing power, high population density, and growth in hygiene concerns, rapid urbanization, and changes in lifestyle are some of the major factors that augment the demand for smart packaging industry globally. However, rapid development in food & beverage, automotive, and pharmaceutical sector in the emerging areas of Asia-Pacific offer incredible development potential outcomes for market players.

Get Sample Copy of the Report: https://www.researchbeam.com/smart-packaging-market/request-sample

The global smart packaging market is segmented based on type, end user, and geography. Based on type, the smart packaging market is broadly divided into active packaging, intelligent packaging, and modified atmosphere packaging. The active packaging includes gas scavengers, corrosion control, moisture control, and others; whereas intelligent packaging system includes thermochromic inks, time temperature indicator, and radiofrequency identification (RFID). However, by end user, the smart packaging industry is divided into food & beverage, healthcare, automotive, personal care, logistics, and others.

The market is analyzed across four regions-North America, Europe, Asia-Pacific, and LAMEA. Asia-Pacific is the fastest growing region during the forecast period. The RFID market in China, particularly the high-frequency RFID sector, experiences a rapid growth. It ensures automobile theft protection, product forgery prevention, and other access controls. However, Beijing Danbel Instrument Co., Ltd is one of China industry leaders in modified atmosphere packaging (MAP) technology and offer instruments such as moisture meters and sealing devices for package testing. These instruments are used for packaging beverages, dairy products, spices, baked foods, and fresh fruits & vegetables.

The global smart packaging market report includes comprehensive analysis of the key players in the smart packaging industry such as 3M, TempTime Corporation, PakSense, American Thermal Instruments, Avery Dennison Corp., R.R. Donnelly Sons & Company, BASF SE, International Paper, Stora Enso, and Thin Film Electronics ASA.

The other prominent players in the global smart packaging market include Crown Holdings Inc., Constar International Inc., Ball Corporation, Bemis Company, Inc., Ampacet Corporation, Graham Packaging Company Inc., Multisorb Technologies, Sysco Corporation (Fresh Point Services), Timestrip, PLC, and Rexam PLC.

Enquiry about Report: https://www.researchbeam.com/smart-packaging-market/enquire-about-report

KEY BENEFITS FOR STAKEHOLDERS
- The report includes an in-depth analysis of the global smart packaging market along with the current trends, drivers, restraints, and growth opportunities.
- Porter's Five Forces model of the market illustrates the potency of buyers and sellers, which is expected to formulate effective growth strategies.
- Key market players are profiled in the report to understand the adopted strategies.
- The current trends are quantitatively analyzed and estimated for the period of 2016-2022 to highlight the financial competency of the market.
Media Relations Contact