Throat Lozenges Market Tremendous Growth Rate, Mechanism of Action, Analysis and Forecasts to 2023
Throat Lozenges Market segments and sub-segments with respect to four main geographies and their countries- Americas, Europe, Asia-Pacific, and Middle East & Africa.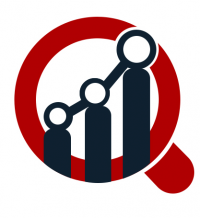 Pune, India -- (SBWire) -- 12/21/2017 --Bliss GVS Pharma Ltd (India), GlaxoSmithKline Pharmaceuticals Limited (UK), Thornton & Ross, Pfizer, Inc (US), Procter & Gamble (P&G) (US), united confections(US), August Storck KG (Germany), Roshen Confectionery Corp (Ukrain), Crown Confectionery Co. Ltd. (South Koera), CRM Group (Brazil), United Confections Throat lozenge (UK), Yildiz Holding (Turkey), Ezaki Glico Co., Ltd. (Japan), Perfetti (Italy), Hershey Foods Corp. (US). and others are some of the prominent players at the forefront of competition in the Global Throat Lozenges Market and are profiled in MRFR Analysis.

Global Throat Lozenges Market - Overview

Throat lozenges are the prescription as well as over the counter preparation which is intended for temporary relief from cold and cough. As per the research, it is found that 83% of patients suffered from a sore throat with cold & flu symptoms on last sore throat occasion. Moreover, changing lifestyle and increasing smoking has decrease the immune system of the people and make them more susceptible to get affected by virus and bacteria.

Get a Sample Report @ https://www.marketresearchfuture.com/sample_request/1212 .

According to world health Organization, smoking related-diseases kill one in 10 adults globally, or cause four million deaths. It is being expected that by 2030 if current trends continue, smoking will kill one in six people. Throat lozenges are also advised to patients suffering from pharyngitis. Pharyngitis may be caused due to either virus or bacterial infection (streptococcus infection). As per the medical professionals, approximately 50% of sore throat is caused by viral infections and 15% to 20% occurs due to bacterial infections. Mycoplasma pneumoniae, Streptococcus, Neisseria gonorrhoeae and Chlamydia pneumonia are some of the bacteria that are major cause for sore throat.

The global throat lozenges market is growing at a very reasonable pace, mainly due to growing elderly population. The market is projected to grow at a CAGR of 3.5% during forecasted period 2017-2023. According to a recent study report published by the Market Research Future, The global Throat Lozenges market is booming and expected to gain prominence over the forecast period growing rapidly. The market is forecasted to demonstrate a spectacular growth by 2023, surpassing its previous growth records in terms of value with a striking CAGR during the anticipated period (2017 – 2023).

The market is expected to grow with the same trends during the forecast period. The major drivers supporting the growth of the market will be increasing prevalence of allergy and common cold. According to World Health Organization (WHO), every year 10-15% of the world's population suffers from common cold. Moreover, Pediatric and geriatric population are also more susceptible to get affected by foreign organism. According to US census, the number of Americans aged 65 and older was projected to be 46 million in 2016 and the number is expected to double by 2050. Hence, will support the growth of the throat lozenges market. However, the threat of resistance to some OTC products and large manufacturing cost and distribution are some of the restraining factors for the growth of the market.

Order Single User License Copy of 80 Premium Pages is Available @ https://www.marketresearchfuture.com/reports/throat-lozenges-market-1212 .

Global Throat Lozenges Market - Competitive Analysis

The market for throat lozenges is characterized by the presence of several well-established and small players, the global market of throat lozenges appears to be highly competitive and fragmented. Global players are increasingly expanding their footprint in the emerging nations, making it putting pressure on the regional players, especially in terms of features such as type, product portfolios, and pricing. The market is witnessing intensified competition which is expected to get more intensified further during the forecast period. Well established players are entering into mergers & acquisitions, collaboration, partnership, expansion, and product launch in order to gain competitive advantage in this market and to maintain their market position.

Companies like in April 2016, Embria Health Sciences launched throat lozenges Viralex Soothe EpiCor into health stores and pharmacies throughout New Zealand. This will help the company the company to expand their product portfolio as well as will help to tap new customer group.

Furthermore, consumer based companies are entering into the OTC throat segment. In September 2016, Weifa is Norway's leading consumer health company has launched a new product in OTC throat segment in Norway named as Solvivo lozenges. The CEO Kathrine Gamborg Andreassen of the Weifia says Solvivo is a strong fit with Weifa`s product portfolio, as well as the company`s ambitious strategy for the Cough and Cold category.

Bliss GVS Pharma Ltd. is an Indian pharmaceutical and company headquartered in Mumbai, India. Company is trying to expand their global footprint and in 2014 they are awarded by the Indian Government for outstanding exports performance for the FY 2012-13. Hence, these key developments in the field of throat lozenges has upsurged the growth of the market.

Ask to Expert @ https://www.marketresearchfuture.com/enquiry/1212 .

Market Research Future (MRFR), enable customers to unravel the complexity of various industries through Cooked Research Report (CRR), Half-Cooked Research Reports (HCRR), Raw Research Reports (3R), Continuous-Feed Research (CFR), and Market Research & Consulting Services.
Media Relations Contact