Why Cloud Infrastructure Market Is on the Rise
Cloud infrastructure is the computer-generated form of infrastructure delivered and accessed by the network. The on-demand services and products are delivered through the model with the help of IaaS.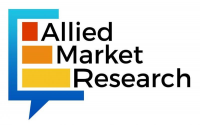 Portland, OR -- (SBWire) -- 12/20/2017 --Cloud computing and storage solutions offer users and small and large enterprises to store and process the data either privately or through third party. IaaS is a cloud model that helps organizations with the ability to rent IT infrastructure components, such as computer, storage, and networking over the internet from a public cloud provider.

Download Sample Copy: https://www.alliedmarketresearch.com/request-toc-and-sample/2474

Increase in trend of big data and analytics, rise in ICT spending, demand from numerous organizations for cost-effective and scalable computing, and growth in number of digital services. Concern over data privacy and security and decline in demand for server hardware due to virtualization of servers are the key restraints of the cloud infrastructure market. The opportunities for cloud infrastructure is the growth of analytics market and its adoption in small and medium enterprises.

The report segments the cloud infrastructure market on the basis of type, end users, industry verticals, and geography. According to the type, the market is bifurcated into hardware (server, storage, switches and others) and services (PaaS, IaaS, managed hosting and others). On the basis of end user, it is categorized into small and medium enterprises (SMEs) and large enterprises. Based on the industry vertical, it is classified into banking, financial services, and insurance (BFSI), healthcare, public sector, retail, media and entertainment, IT and telecom, energy and utilities, education and research, manufacturing and others. Based on geography, the market is studied across North America, Europe, Asia-Pacific, and LAMEA.

Comprehensive competitive analysis and profiles of major market players such as IBM Corporation, AT&T, Inc., Oracle Corporation, Quanta Computer Inc., Alphabet Inc., Intel Corporation, Dell Inc., Cisco Systems, Inc., Lenovo Group Limited, and Amazon Web Service, Inc. are also provided in this report.

Browse Complete Report @ https://www.alliedmarketresearch.com/cloud-infrastructure-market

Key Benefits

This report provides an extensive analysis of the current and emerging market trends and dynamics in the global cloud infrastructure market.
In-depth analysis is conducted by constructing market estimations for the key market segments between 2016 and 2023.
Geographically, the market is analyzed across North America, Europe, Asia-Pacific, and LAMEA.
This report entails the detailed quantitative analysis of the current market and estimations through 2016-2023, which assists in identifying the prevailing market opportunities.
The projections in this report are made by analyzing the current trends and future market potential from 2016 to 2023 in terms of value and opportunities.
Media Relations Contact