Village Catering Announces off-Site Wedding Catering Services Are Available in Bucks County, PA Throughout Winter 2018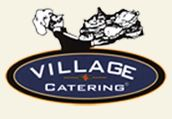 Philadelphia, PA -- (SBWire) -- 01/05/2018 --Weddings are exciting and beautiful events. The food served at a wedding is part of what makes it memorable, so it's important to make it delicious. Village Catering announces off-site wedding catering services are available in Bucks County throughout winter 2018. For those soon-to-be married couples looking for a trusted name in wedding catering services, Village Catering will impress. Village Catering has been a leading provider of wedding catering services in the Bucks County area for years now, and is proud to offer off-site catering services for all interested couples.

A good wedding catering company does far more than simply plan a wedding menu. They also help to coordinate the wedding reception and the set-up for dinner. At Village Catering, all aspects of off-site wedding catering are handled with efficiency and ease. Couples who need to find the best company to handle their wedding receptions in Bucks County, PA, can count on Village Catering to handle it all on their special day. Village Catering is a family-owned and operated business based in Philadelphia, and they provide catering services to a variety of sites in Bucks County.

Finding the right company to hire for Bucks County, PA wedding receptions has never been easier, thanks to Village Catering. When it comes to offering both professional and reliable catering services, Village Catering is a trusted name for anyone in the planning process. A magical and memorable wedding is every couple's dream, and with Village Catering it's all possible. Those in need of off-site wedding catering services in Bucks County, Pennsylvania, are encouraged to call Village Catering and get their wedding booked today.

About Village Catering
As a full-service catering business, Village Catering provides their guests and parties with affordable, customized options. Their thorough attention to detail includes upscale dining menus and every decoration that a party is interested in. This includes quality paper products, china, linens, tables, chairs, tents and complete event planning from a catering specialist. Village Catering sets the standards high and believes in custom-tailoring the menu to satisfy clients and their guests to make their occasion the best it can be.

To learn more, visit http://www.villagecatering.com/.
Media Relations Contact