Virtual Reality Market Growth, to Reach Around $26.89 Bn by 2022
Global virtual Reality (VR) market will reach USD 26.89 billion by 2022, growing at a CAGR of 54.01% between 2017 and 2022.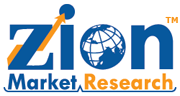 Sarasota, FL -- (SBWire) -- 01/04/2018 --Virtual reality (VR) creates an artificial environment in the world. Virtual reality is used to mention 3-dimensional computers, generated environment which can be explored and interacted with by a person. Virtual reality is a computer technology which uses virtual reality headsets sometimes in combination with physical spaces and multi-projected environments, for generating realistic images, sounds and other sensations that create a user's physical presence in a virtual or imaginary environment.

Request Free Sample Research Report @ https://goo.gl/vq5TxC

Increasing mobile phones, tablets, and smartphones with built in VR functionalities that have become an important tool in the workplace to enhance smooth business workflows and operations. Additionally, rising technology penetration across the many industries such as retail, healthcare, e-commerce and automotive is anticipated to drive the virtual reality market growth during the forecasted period. There is a limited user interface (UI) with virtual reality applications which are affecting the growth of the VR market. However, raising the investment by global players in the virtual reality applications is expected to grow the market during the upcoming time.

The global Virtual reality (VR) market segmented on the basis of technology, offering, device type, application, and regions. The technology segment includes non-immersive and semi-immersive & fully immersive. Hardware, software, and semiconductor component segment cover under offering segment. Hardware segment further divided into sub segment i.e. sensors, cameras and others. Sub segment of software includes software development kits and cloud-based services.

Inquiry more about this report @ https://goo.gl/kRz8gt

Device type segment divides into the head-mounted display, gesture control devices, and projectors and displays walls. It is expected the head-mounted displays will hold a major share during upcoming due to head-mounted displays are the most promising devices to boost the growth of the virtual reality market. This also referred to sometimes as virtual reality headsets or VR glasses. HMD also use one of the several techniques to transfer images to the brain. Consumer, commercial, enterprise, medical, aerospace, and defense, automotive, energy and others applications come under application segment. The regional segmentation includes the current and forecast demand for North America, Europe, Asia Pacific, Latin America and the Middle East and Africa with its further bifurcation into major countries including U.S. Germany, France, UK, China, Japan, India, and Brazil. APAC region is anticipated to lead the virtual reality (VR) market in terms of revenue and is likely to witness the highest growth rate in the market by 2022. This is due to; increase in research and development centers in APAC and the growing acceptance of newer technologies in the countries such as China, India, and Japan are the drivers for the AR market in APAC region.

Browse detail report with in-depth TOC @ https://goo.gl/EXoFjY

The report covers detailed competitive outlook including company profiles of the key participants operating in the global VR market. Key players profiled in the report include Oculus VR, LLC, Sony Corporation, HTC Corporation, Samsung Electronics Co., Ltd., EON Reality Inc., Google Inc., Microsoft Corporation, Vuzix Corporation, CyberGlove Systems Inc, Sensics, Inc., Leap Motion Inc., Marxent Labs LLC, WorldViz, Jaunt, Inc., Nokia, Cyberith GmbH, Virtalis Limited, and Sixense Entertainment, Inc among others.
Media Relations Contact