Demand for Harmonic Filters Is Likely to Increase Extensively in the Coming Years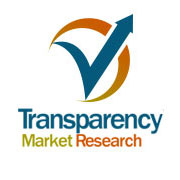 Albany, NY -- (SBWire) -- 01/05/2018 --The competitive landscape of the market for harmonic filter market is a fragmented one characterized with the presence of many players along with several regional players, according to a report published by Transparency market research. Three companies, namely Schneider Electric SE, Emerson Electric Co., and ABB Ltd., account for a total of 41% of the total market share in this highly concentrated market. ABB Ltd. account for 17.7% of the total market share of the world harmonic filter market.

Request Sample: https://www.transparencymarketresearch.com/sample/sample.php?flag=S&rep_id=1411

Industrial sector account for the highest consumption of harmonic filters and ABB Ltd. provides harmonic filters to utilities, manufacturing processes, and metal processing. As such, ABB Ltd. account for such a large chunk of the market for harmonic filters.

In 2016, the revenue of the global Harmonic Filter market is anticipated to reach US$1.2 bn towards the end of the forecast period of 2016-2024. The market is anticipated to register a CAGR of 6.50 % during the forecast period.

Asia Pacific to Remain Dominant during the Forecast Period

So far as geography is concerned, the market has been segmented into Middle East and Africa, Latin America, Asia Pacific, Europe, and North America.

The region of Asia Pacific is anticipated to expand with a very high CAGR over the forecast period of 2017-2025. The region is anticipated to account for around 38% of the total market share. It has also been forecasted that the major contributing countries for the market of Harmonic Filter would be China, and India. There are several factors that are playing a major role in the expansion of the market in this region.

Browse Our Report: https://www.transparencymarketresearch.com/world-harmonic-filter-market.html

Countries of the Asia Pacific region experience massive loss of power during transmission and distribution of power, thus many companies are resorting to the use of harmonic filters in a bid to obtain better quality of power. The region experiences increasing demand for electricity thus harmonic filters are also being forecasted to find increasing usage in this region. This region is forecasted to register a CAGR of 6.80% and reach an amount of US$ 471.6 mn in 2024 from US$264.3 mn in 2015

Europe comes as second in this market for harmonic filter. However, the growth for this regional market is expected to be sluggish owing to prevalence of high quality infrastructure of power.

Demand to be Adversely Affected by Lack of Consumer Awareness

The market for harmonic filters is set to experience growth owing to various factors like poor quality of power in the countries of Asia Pacific and Latin America. The market has been bifurcated into four categories by the segment of Type, namely passive harmonic filters, active harmonic filters, tuned passive harmonic filters and de-tuned passive harmonic filters. Of these, passive harmonic filters are set to enjoy more demand as compared to the active ones. The reason being robust design and cost efficiency. Active harmonic filter is forecasted to gain momentum in the next few years to come.

However, the growth of the market for harmonic filters is anticipated to be restrained owing to the lack of consumer awareness about harmonic filters. In addition to this, the cost of harmonic filters is on the higher side which is also adversely affecting the market for harmonic filters.

Buy This Report: https://www.transparencymarketresearch.com

This findings are based on the new report of Transparency Market Research titled, "Harmonic Filter Market (Filter Type - Active Harmonic Filters, Passive Harmonic Filters (Tuned Passive Harmonic Filters, De-Tuned Passive Harmonic Filters); Voltage Level - Low Voltage Harmonic Filters, Medium Voltage Harmonic Filters, High Voltage Harmonic Filters; End-use - Industrial, IT and Data Centers, Automotive, Oil & Gas) - Global Industry Analysis, Size, Share, Growth, Trends and Forecast 2016 – 2024."
Media Relations Contact