North America Leading the Global Cake Mixes Market and Grossing a Revenue of US$431 Mn by 2022
Global Cake Mixes Market: Low Entry Barriers Makes Competition Intense, finds TMR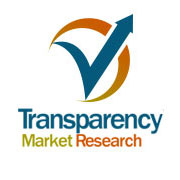 Albany, NY -- (SBWire) -- 01/05/2018 --Degree of competition is high in the global cake mixes market owing to the presence of numerous companies. Besides, limited barriers to entry also means aspiring players can foray into the market easily and challenge existing ones with new products. This is likely to intensify the competition in the years ahead.

On account of a cutthroat environment, there are just a handful of prominent participants in the global market for cake mixes. They are General Mills Inc., Associated British Foods Plc., Archer-Daniels-Midland Company, Cargill Inc., Pinnacle Foods Inc., Ingredion Incorporated, Continental Mills Inc., Hain Celestial Group Inc., Kerry Group Plc., and Chelsea Milling Company.

Download PDF Brochure @ https://www.transparencymarketresearch.com/sample/sample.php?flag=B&rep_id=32996

A report by Transparency Market Research forecasts the global market for cake mixes to attain a value of US$1310.7 mn by 2022-end from US$1098.7 mn in 2017, by registering a 3.6% CAGR from 2017 to 2022.

Flavor-wise, the key segments of the global market for cake mixes are chocolate, vanilla, butter, fruit, milk, red velvet, butter scotch, berries, etc. Of them, the segment of chocolate flavor pulls in maximum revenue and accounts for a dominant share of about 31.8%.

North America, Latin America, Asia Pacific except Japan, Japan, Europe, and the Middle East and Africa are some of the key geographic segments of the global market for cake mixes. North America, among them, is the dominant market that is predicted to retain its position by grossing a revenue of US$431 mn by 2022.

Growing Disposable Incomes Benefit Market

One factor that has majorly filliped the global market for cake mixes is the rising disposable incomes of people world over. This has upped demand for various fancy foods and mixes. Besides, with more people, women specifically, stepping out to join jobs that have a demanding schedule, such cake mixes are seeing an increased demand. This is because, with reduced time on hands, people are less inclined to make cakes from the scratches. With readymade mixes, everything is available at one place in right proportions.

Another factor leading to the sustained demand for cake mixes is globalization, which has led to western products – both food and consumer goods – flooding markets in Asia Pacific and the Middle East. Dismantling of trade barriers, aggressive marketing and advertising, and growth in hypermarkets, supermarkets, ecommerce channels, and mom-and-pop stores have led to their continued sales.

Obtain Report Details @ https://www.transparencymarketresearch.com/cake-mixes-market.html

Emergence of Various Types of Cake Mixes Drives Demand

The emergence of a variety of cake mixes in different flavors is benefitting the market by generating sales. In order to entice health conscious consumers, manufacturers are also coming up with sugar free and low fat cake mixes, with additional nutritional elements in it.

A noticeable trend is the substantial growth in the market in the developing countries of Asia Pacific such as China and India. These fast-expanding economies with massive populations, rapid urbanization and a burgeoning middle class is majorly fuelling demand for cake mixes.
Media Relations Contact