STD Diagnostics Market to Exceed USD 166.50 Billion by 2021
Global STD Diagnostics Market is Set for a Rapid Growth and is Expected to Reach USD 166.50 Billion by 2021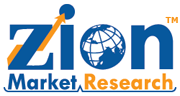 Sarasota, FL -- (SBWire) -- 01/15/2018 --The term sexually transmitted diseases or STD are commonly used to refer to clinical syndromes and infectious diseases caused by pathogens that can be acquired and transmitted through sexual activity. These infections can easily spread by vaginal or anal intercourse, and sometimes by oral sex. STDs can also spread from the blood of infected patients. In addition, pregnant women with STD's may pass their infection to infants in the uterus (womb), during birth, or through breast-feeding. Prevention of STD infection is possible by having protective sex (using condoms) or abstaining from the sex.

Globally, STD diagnostics market has been accelerated by the rise in the percentage of unprotected sex which leads to increase in the prevalence of sexually transmitted diseases. Furthermore, lack of awareness coupled with unprotected sex is considered as major governing factors which promote the cause of sexually transmitted diseases and thus STD diagnostic market. Moreover, many lifestyle-related factors, such as having multiple sex partners are estimated to drive the sexual transmitted diseases diagnostic market. However, lack of education, psychological impact and the unwillingness of the infected population to undergo prognosis is expected to hinder the growth of the market. In addition, prevention of infection by vaccination is major restraining factor in a growth of STDs diagnostic market.

Request For Free Sample Report: https://goo.gl/k8wSA2

Based on the type, the global market of STD diagnostic test is bifurcated into seven types: chlamydia testing, syphilis testing, gonorrhea testing, herpes simplex virus testing, human papiloma virus testing, human immunodeficiency virus testing and others. Global HIV diagnostics market size was approximately USD 2.77 billion in 2015, with a CAGR of 9.5% during the forecast period. The PAP smear tests segment accounted for the largest share of approximately more than 50% of the total HPV testing market in 2015. Factors attributed to its growth due to its lower test prices and growing awareness about the cancer diagnosis. Similarly, the HPV testing market is forecast to grow at the fastest growth rate of approximately more than 9% from 2015 to 2021.

Based on end-user, the global market for STD diagnostic test is bifurcated into two types: hospital and others. In end-user segment, the hospital was the leading segment in 2015 and this segment will remain in continuous growth during the forecast period due to the continuous rise in HPV virus across the globe.

Request Report TOC (Table of Contents): https://goo.gl/xm26Ki

Based on the testing device, the global market for STD diagnostic test is segmented into two major types: laboratory testing device and point of care device. The laboratory testing device market is further sub-segmented into thermal cyclers - PCR, lateral flow readers – immunochromatographic assays, flow cytometers, differential light scattering machines, absorbance microplate reader - Enzyme Linked Immunosorbent Assay (ELISA) and others

Based on geographies, the global market for STD diagnostic is bifurcated into five types: North America, Europe, Asia-Pacific, Latin America, and the Middle East and Africa. These segments are further bifurcated into the U.S., UK, Germany, France, China, Japan, India, and Brazil. North America accounted for the largest share of the global STD diagnostic market followed by Europe. This growth is attributed due to rising awareness related to health care in this region. Moreover, STD diagnostics market has the huge opportunity in the emerging markets of Asia Pacific due to increasing standard of living, large patient base in this region. However, the Asia-Pacific market is projected to grow at the highest CAGR during the forecast period, due to the rising incidence of sexually transmitted diseases, increasing government support, and growing upper middle-class population and rise in disposable income levels in this region.

Browse the full report at: https://goo.gl/3a6XF5

The report covers detailed competitive outlook including the market share and company profiles of the key participants operating in the global STD diagnostics market include Roche Holdings AG, Abbott Laboratories, Becton Dickinson and Company, Hologic Inc., Danaher Corporation, Affymetrix, bioMerieux, Cepheid Inc., Alere Inc., DiaSorin, and Orasure.
Media Relations Contact