Fetal Monitoring Analysis Market to Show $2.81 Billion by 2022
Global Fetal Monitoring Analysis Market Is Set for a Rapid Growth and is Expected to Reach USD 2.81 Billion by 2022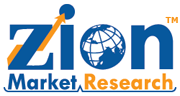 Sarasota, FL -- (SBWire) -- 01/16/2018 --Zion Market Research has published a new report titled "Global Fetal Monitoring Analysis Market by Product (Instruments & Consumables and Software), by Application (Antepartum Fetal Monitoring and Intrapartum Fetal Monitoring) by Portability (Non-portable and Portable), by Method (Non-invasive and Invasive) for Hospitals, Clinic and Other End-Users: Global Industry Perspective, Comprehensive Analysis and Forecast, 2016 - 2022". According to the report, the global fetal monitoring analysis market accounted for USD 1.91 Billion in 2016 and is expected to reach USD 2.81 Billion by 2022, growing at a CAGR of around 6.7% between 2017 and 2022.

Fetal monitors play an important role in prenatal and maternal care by reducing mortality rate during childbirth. Fetal monitoring is used to record the fetal vital physiological functions by using an instrument. Pre-term and premature births are necessitating the need for continuous fetal monitoring. In last few years, the rate of preterm births increased rapidly. In addition, increasing prevalence of cardiopulmonary diseases, technological advancement such as noninvasive surgeries, increasing multiple births due to rising success rate of in vitro fertilization (IVF) procedures are expected to increase the demand for fetal monitoring analysis in coming five years.

Request For Free Sample Report: https://goo.gl/QbT9bu

Fetal monitoring analysis market is expected to witness a significant growth in coming five years owing to rapid technological advancement in the healthcare industry, increasing incidences of cardiopulmonary diseases, increase in a number of post-term pregnancy, government and non-government initiatives for maternal & fetal health over the world. In addition, rising investments in the development of fetal monitors are also expected to boost this market in coming five years. However, the high cost of equipment and prevalence of low birth rates in certain developed countries are expected to hamper the growth of this market. In spite of these restraints, emerging economies can be an opportunity for fetal monitoring analysis market.

On the basis of product, fetal monitoring analysis market is categorized into instruments & consumables and software. Instruments & consumables are further subdivided into ultrasound & ultrasonography, electronic fetal monitoring, fetal electrodes, fetal Doppler, uterine contraction monitor, telemetry solutions, accessories & consumables. In the product segment, instrument and consumables attributed for the largest share of the market and are expected to dominate this segment in coming five years. Ultrasound fetal doppler held more than 60% share of the market in 2016. A defect in birthrate and favorable government organizations initiatives to improve parental care are the major driving factors for the demand of instruments and consumables in coming five years.

Inquiry more about this report: https://goo.gl/cbz1SR

Based on application, the fetal monitoring analysis market is divided into antepartum and intrapartum. The antepartum application has accounted for the largest share in application segment of fetal monitoring analysis market owing to increasing prevalence of congenital anomalies within the forecast period and expected to witness the fastest growth with a CAGR of more than 2.9% in coming five years. For example, congenital heart defects CHDs affect nearly about 40,000?births per year in the United States. The prevalence (the number of babies born with heart defect compared to the total number of births) of some CHDs, especially mild types, is increasing. The most common type of heart defect is a ventricular septal defect (VSD).

On the basis of the method, fetal monitoring analysis market is categorized into non-invasive and invasive methods. The non-invasive methods gained the largest share of this market in 2016. Growth in this segment is expected to fuel by increasing government and non-government initiatives to prevent maternal mortality worldwide. On the basis of portability, the fetal monitoring analysis market is divided into portable systems and non-portable systems. An end-user segment of fetal monitoring analysis market includes; hospitals, clinics, and others.

Browse the full report at: https://goo.gl/T1s4Tv

North America dominated this market by accounting for 41.5% in 2016 and is expected to grow at a high CAGR in coming five years. U.S. holds the largest market share in fetal monitoring analysis market in this region. Major driving factors include rising population, increasing prevalence of birth defects and preterm births. For instance, in the U.S. 3,000 pregnancies are affected by neural tube defects every year. Birth defects are the leading cause of infant deaths, accounting for 20% of all infant deaths.

Europe is expected to gain the second largest position in this market within the forecast period due to rising government initiatives for enhancing healthcare in coming five years. In Asia Pacific, a major share of this market is expected to contribute by China, India, and Japan due to favorable government initiative towards the development of healthcare infrastructure. Latin America and the Middle East and South Africa are expected to witness a healthy market growth within the forecast period.

Some of the key players of green building market such as Siemens Healthcare, Ge Healthcare, Analogic Corporation, Philips Healthcare, Covidien PLC, Neoventa Medical AB, Arjohuntleigh, Inc., Spacelabs Healthcare, Natus Medical Incorporated, Fujifilm Sonosite, Inc. among others.
Media Relations Contact