New Children's Book Illustrates the Importance of Healthy Habits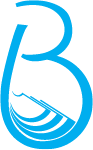 Alpharetta, GA -- (SBWire) -- 01/23/2018 --New author Marsha K. Nowakowski has found a fun and interactive way to get toddlers on the fast track to a healthy, happy childhood. Her new children's book series, Matt and Mattie's Adventures, stars two adorable toddler friends that are out to discover and understand the daily routines in their lives. Marsha was inspired by her experiences as a mother and a cardiac nurse, knowing that a positive attitude is key to leading a healthy, productive life. In the first book in the series, Toddler Tootsies Take on the Day!, she impresses upon her young readers important life skills, such as eating nourishing meals and brushing your teeth, through endearing characters, enjoyable illustrations, and easily understood lines.

"Tomorrow your feet will again explore how healthy habits are fun and not a chore."

This is the key lesson conveyed through the first book of Matt and Mattie's Adventures, Toddler Tootsies Take on the Day! Some routines that little ones could consider difficult instead become fun-filled learning activities. Toddlers will learn ten daily habits that will help them have flourishing childhoods. The quirky thing about Matt and Mattie is that they are two feet, representing a child's first "steps" into becoming self-sufficient. Complete with vibrant illustrations and an engaging rhyme scheme, it's the perfect book to get kids excited about learning how to care for themselves.

Matt and Mattie's Adventures will continue to follow them on their adventures in the next two books, Safety in the Barn with Murdock the Horse and Walking in Nature at Glacier National Park. Marsha also has additional products soon to be available on her website MattandMattie.com, ranging from T-shirts to bibs to birthday celebration packages.

Toddler Tootsies Take on the Day is now available on Amazon.com, Shop.BookLogix.com, and MattandMattie.com. The eBook is available on Amazon, BarnesandNoble.com, Apple iBooks, and Kobo.

About Lanier Press
Launched in 2015, Lanier Press is dedicated to publishing the highest-quality fiction works, including all genre fiction, literary fiction, illustrated and children's chapter books, and women's fiction.
Media Relations Contact