Flavonoids Market on Track to Reach $1047.63 Million by 2021
Global Flavonoids Market Is Expected to Reach above USD 1047.63 million in 2021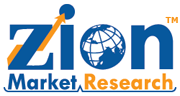 Sarasota, FL -- (SBWire) -- 01/30/2018 --Zion Market Research has published a new report titled "Flavonoids Market (Anthocyanins, Flavones, Anthoxanthins, Flavanones, Isoflavones, and Chalcones) for Pharmaceutical, Food and Beverages, Nutraceuticals and Animal Feed: Global Industry Perspective, Comprehensive Analysis, Size, Share, Growth, Segment, Trends and Forecast, 2015 – 2021". According to the report, global flavonoids market was valued at over USD 840.2 million in 2015, is expected to reach above USD 1047.63 million in 2021 and is anticipated to grow at a CAGR of slightly above 3.75% between 2015 and 2021.

Request For Free Sample Report: https://goo.gl/c9beVj

Flavonoids are the metabolites of plants and fungus. Flavonoids are pigments used for flower coloration and in higher plants they act as UV filtration. Flavonoids are mainly used as anti oxidants but also function as anti inflammatory agents and help in preventing cancer. Flavonoids are obtained mainly from peppers, citrus fruits, tomatoes, soybeans, berries, carrots, and broccoli. Flavonoids are also used as preservatives in various food products for obtaining longer shelf life.

Escalating incidence of high cholesterol, depression and obesity patients coupled with increasing health issues due to consumption of junk food drives the market for flavonoids. Moreover, easy availability of functional foods and presence of wide variety of functional foods fuels the growth of the market. Increasing disposable income, changing lifestyle and rising diet culture among the women bolster the flavonoids market. In addition, surging demand for frozen and processed food has strained the manufacturers for the use of preservatives which in turn has assisted the flavonoids market growth. Some studies over the flavonoids conclude that excess consuming of flavonoids may turn the flavonoids into mutagens. This factor can limit the growth of flavonoids market. Nevertheless, use of natural and functional food products for lowering cholesterol along with unexploited market in the emerging countries is likely to positively impact on flavonoids market in the coming years.

Inquiry more about this report: https://goo.gl/Ju4fuf

On the basis of types, the flavonoids market can be segmented as anthocyanins, flavones, anthoxanthins, flavanones, isoflavonens and chalcones. Anthocyanins emerged as the potent segment among all owing to escalated utilization of anthocyanins as the coloring agent in food and beverage industry in 2015. Numerous applications for flavonoids are pharmaceutical, food and beverages, nutraceuticals and animal feed. Nutraceuticals were the leading segment in 2015 with a significant market share of the flavonoids market. Growing requirement for anti stress, anti-inflammatory, and low cholesterol supplements has led to the increase in demand for anti oxidants supplements which in turn are expected to drive the demand for flavonoids. . Food and beverage industry are expected to gain traction in the coming years due to high use of flavonoids as coloring agents and preservatives.

The senile population in North America consumes flavonoids on a large scale as flavanoids contain important antioxidants, and promote several health benefits owing to is anti-viral, anti-cancer, anti-inflammatory anti-allergic properties. Thus, North America held the largest market for the flavonoids in 2015. Consumption of flavonoids as nutritional supplements in U.S and Canada has spurred the growth of the market in North America. Furthermore, growing aging population, especially in U.S, is expected to boost the demand of flavonoids market. Europe is anticipated to witness significant growth over the coming years owing to the rising concern against unhealthy lifestyle in this region. Asia-Pacific is considered as the fastest growing regional market. This growth is supported by India, China, and Japan owing to rising disposable income, surging attraction towards food supplements. Latin America, Middle East, and Africa are projected to experience high growth in forecast period due to improved lifestyle and promising awareness about antioxidants in food.

Browse the full report at: https://goo.gl/gahzYS

Some of the global major players in the diabetic foods are Kemin Industries, Foodchem International Corporation, EXTRA SYNTHE SE, Meherrin Agricultural & Chemical Company, Cayman Chemical Company, Quercegen Pharmaceuticals, International Flavors and Fragrances, Aquapharm Bio-Discovery Limited and Indofine Chemical Company Inc among others.
Media Relations Contact