Global Smart Mining Market CAGR of +14% by 2022- Global Demand, Supply, Cost Structure, SWOT Analysis and Key Players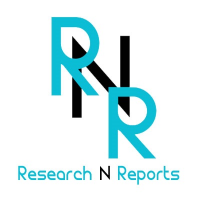 Houston, TX -- (SBWire) -- 02/08/2018 --Our analysts forecast the Global Smart Mining Market to grow at a CAGR of +14% over the period 2017-2022.
Smart mining refers to the use of information, autonomy, and technology to facilitate high productivity, improved safety, and low operational costs during mining. Mining companies have focused on improving productivity by offering innovative software & solutions. Smart mining, also known as telerobotic mining, includes remote-controlled robotic machinery for reducing the risk for miners and improving mineral extraction. Caterpillar, Inc. uses robots at Gabriela Mistral mine, Antofagasta to improve efficiency of maintenance services.
Get Sample Report @ https://www.researchnreports.com/request_sample.php?id=193687
Factors such as increased focus on safety & health, rapid adoption of IoT solutions, and rise in adoption of autonomous equipment have boosted the overall market growth. However, dearth of highly skilled and qualified labor, availability of poor infrastructure, and stringent government regulations regarding air, water, and environment are the key restraining factors of the market. A notable feature of the report is an analysis of key end users of the global Smart Mining market over the forecast period. The report compiles exhaustive information obtained via proven research methodologies and from trusted sources from within the industries. It also includes expert opinions to provide readers a clearer perspective regarding the global market.
Key Players Profiled in this Report:
ABB Ltd., Atlas Copco, Caterpillar Inc., Hitachi Construction Machinery Co. Ltd., Joy Global Inc., Komatsu Ltd., Outotec Oyj, Cisco Systems Inc., Alcatel-Lucent.
Regions Covered:
United States, North America, China, Europe, Japan, Southeast Asia and India.
Get Reasonable Discount on this Report @ https://www.researchnreports.com/ask_for_discount.php?id=193687
Definitions and specifications are included in the introduction of the report, through its overview. These definitions allow a user to better understand the terminologies used in the rest of the report and consequently gather information at a faster and smoother rate. The overview also provides a list of various end users, which further helps the user understand the global Smart Mining market's industry chain structure.
After studying key companies, the report focuses on the startups contributing towards the growth of the market. Possible mergers and acquisitions among the startups and key organizations are identified by the report's authors in the study. Most companies in the Smart Mining market are currently engaged in adopting new technologies, strategies, product developments, expansions, and long-term contracts to maintain their dominance in the global market. Moreover, extensive investments are being made in research and development to enable product enhancements and improvements. With the advent of new technologies on a regular basis, players are striving hard to incorporate the latest technology to gain a competitive edge above the rest.
For More Information: https://www.researchnreports.com/enquiry_before_buying.php?id=193687
Table of Contents
Global Smart Mining Market Research Report
Chapter 1 Global Smart Mining Market Overview
Chapter 2 Global Economic Impact on Industry
Chapter 3 Global Smart Mining Market Competition by Manufacturers
Chapter 4 Global Production, Revenue (Value) by Region
Chapter 5 Global Supply (Production), Consumption, Export, Import by Regions
Chapter 6 Global Production, Revenue (Value), Price Trend by Type
Chapter 7 Global Market Analysis by Application
Chapter 8 Manufacturing Cost Analysis
Chapter 9 Industrial Chain, Sourcing Strategy and Downstream Buyers
Chapter 10 Marketing Strategy Analysis, Distributors/Traders
Chapter 11 Market Effect Factors Analysis

Historical and projected information pertaining to cost, capacity, gross margin, imports and exports, company contact information, growth drivers and restraints, market position, production value, products, demand, and others have been included while evaluating the different regional market. A SWOT analysis of the upcoming projects being undertaken in the global Smart Mining market identifies and evaluates the weaknesses, strengths, threats, and opportunities of the new projects.
Media Relations Contact