Latex Allergy Market Systemic Reaction, Allergic Contact Dermatitis Types and Forecasts by 2022
International Latex Allergy Market report provide detailed analysis of the market structure along with forecast for the next 7 years of the various segments and sub-segments of the Latex Allergy Industry in-depth.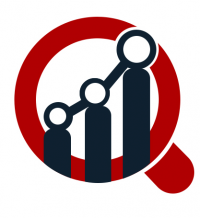 Pune, India -- (SBWire) -- 02/09/2018 --Major Synopsis of Latex Allergy Market Worldwide:

Latex allergy is caused by exposure to substances made of latex (natural rubber) which triggers a person's immune system reaction. The symptoms of latex allergy include itchy hands, skin rash, hives, and eczema (cracking of skin). Healthcare professionals suffer a greater risk of 8 to 17 percent risk, compared to the one percent for the general public underlining the importance of exposure as a prime driver of the market.

The International Latex Allergy Market has been segmented on the basis of type of exposure the market is segmented as latex gloves, food containing latex substances. On the basis of diagnosis type the market is segmented as skin test and allergy test. On the basis of reaction type the market is segmented as systemic reaction, Allergic contact dermatitis, Irritant Contact dermatitis, asthma, anaphylaxis, and Rhinitis. On the basis of type of treatment, the market is segmented into Epinephrine injection, allergy medications albuterol, antihistamine, asthma medication, corticosteroids etc. On the basis of type of occupational segmentation, the market is segmented into Agriculture, Chemical, Pharmaceutical and biotech, chemicals and others.

Browse Complete Premium 80 Pages Cooked Research Report Enabled with Respective Tables and Figures is Available @ https://www.marketresearchfuture.com/reports/latex-allergy-market-1693 .

The market for latex allergy is growing due to increase use of substandard latex products, propensity of rash to trigger other diseases such as Asthma, Rhinitis, and Anaphylaxis etc. Presence of certain diseases such as spina bifida increases chances of latex allergy. The prevalence rate for latex sensitivity is 65 % in patients with spina bifida as compared to 1 % for general public.

Contact dermatitis represent the largest market opportunity by volume. While asthma medication represent the largest market opportunity by value. The Global Latex Allergy Market provide overview of key players and their strategic profiling in the market, comprehensively analyzing their core competencies, and drawing a competitive landscape for the market

The market constraints include development of synthetic rubber and materials, growing standards and regulations of latex industry, self-regulating nature of the rash after avoidance of latex, presence of homemade and alternative treatments and others. The market represents a high volume low value outlook. Price sensitivity is another issue as these markets respond disproportionately to pricing. The market is also fragmented which has put pricing pressure on the existing players. Development of manufacturing standards coupled with latex allergen content detection tests such as IgE ELISA inhibition assay has reduced the market.

Get Free Sample Report @ https://www.marketresearchfuture.com/sample_request/1693 .

Key Players for Latex Allergy Market:

Some of the key players in this market are: 3M, Alcon Inc., Allerayde UK Ltd, Allergy Hero, Array, BioPharma Inc, AstraZeneca, Aterica, Boehringer-Ingelheim, Dey Labs, GlaxoSmithKline, Johnson & Johnson, Merck, Nektar Therapeutics, Novartis AG, Rocky Mountain Diagnostics, and Sanofi.

Regional Analysis of Latex Allergy Market:

Globally North America is the largest market for latex allergy. North America is led by the U.S. owing to greater penetration of healthcare. The reimbursement classification system allocates medical emergencies such as anaphylaxis and asthma greater reimbursement which is expected to benefit the market.

Europe is the second-largest market for latex allergy, which is led by Germany and France. Asia pacific region is expected to be fastest growing region in latex allergy Market. The latex allergy market is expected to take a turn towards the Asia Pacific region due to the large unmet need. India and China expected to lead the market due to large population size.

The market represents a clustered outlook with high market concentration in industrial areas especially related to chemicals, oil and natural gas, health care etc. due to greater propensity of exposure to latex. Thus the Middle East regions have a disproportionate share of the market and so has rubber producing regions of Indonesia, Brazil, and others. The rate of industrialization is an excellent parameter of the market as latex use is associated with industrialization. Thus the African continent is dominated by Nigeria, Egypt, and South Africa.

Major TOC of Latex Allergy Market:

1 INTRODUCTION

1.1 DEFINITION

1.2 SCOPE OF STUDY

1.2.1 RESEARCH OBJECTIVE

1.2.2 ASSUMPTIONS & LIMITATIONS

1.2.2.1 ASSUMPTIONS

1.2.2.2 LIMITATIONS

1.3 MARKET STRUCTURE:

2 RESEARCH METHODOLOGY

2.1 RESEARCH PROCESS:

2.2 PRIMARY RESEARCH

2.3 SECONDARY RESEARCH:

3 MARKET DYNAMICS

3.1 DRIVERS

3.2 RESTRAINTS

3.3 OPPORTUNITIES

3.4 MACROECONOMIC INDICATORS

….TOC Continued

Ask Questions to Experts @ https://www.marketresearchfuture.com/enquiry/1693 .

Market Research Future (MRFR), enable customers to unravel the complexity of various industries through Cooked Research Report (CRR), Half-Cooked Research Reports (HCRR), Raw Research Reports (3R), Continuous-Feed Research (CFR), and Market Research & Consulting Services.
Media Relations Contact