The Truth About Smart Glass Industry -You Need to Know
Increasing investment in R&D and emerging developments in smart glass technologies are projected to create lucrative opportunities for the market growth.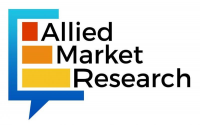 Portland, OR -- (SBWire) -- 03/16/2018 --Smart Glass Market Report,forecasts that the global market is expected to reach $8,729 million by 2022, growing at a CAGR of 20.4% from 2016 to 2022. Construction segment occupied more than half of the total market share in 2015.

Get PDF Sample For Details: https://www.alliedmarketresearch.com/request-sample/1005

The growth of the global smart glass market is driven by growing construction of organizational structures such as corporate offices and educational institutions, increasing developments in the automotive industry, expanding application areas of smart glass, and emerging new competencies of smart glass in the wearable technology sector. However, high cost of manufacturing and lack of know-how of the innovations hamper the market growth. Reduction in the cost of smart glass products and increased awareness about energy conservation offer lucrative opportunity for market growth.

Smart glass controls the transmission properties of light by alterations in heat and voltage. Various types of smart glass include thermochromic, electrochromic, photochromic, suspended particle device (SPD), polymer disperse liquid crystal (PDLC), micro-blinds, and nanocrystal glass. These glasses are majorly used in construction industry in the form of electrochromic windows.

Enquiry About Report: https://www.alliedmarketresearch.com/purchase-enquiry/1005

The global smart glass market is segmented based on technology, end-user industry, and geography. According to technology, the smart glass market is categorized into thermochromic, photochromic, electrochromic, suspended particle device (SPD), polymer disperse liquid crystal (PDLC), and others (micro-blinds and nanocrystal glass). On the basis of end-user industry, the smart glass market is classified into transportation, construction, power generation, and others including display glasses at museum artwork exposition and sunglasses.

Smart Glass Market Key Segmentation

By Technology

Thermochromic
Photochromic
Electrochromic
Suspended Particle Devices (SPD)
Polymer Disperse Liquid Crystal (PDLC)
Others

Connect to analyst: https://www.alliedmarketresearch.com/connect-to-analyst/1005

By End-User Industry

Transportation
Construction
Power Generation
Others

Access KNOWLEDGE TREE (Premium on-demand, subscription-based pricing model) at: http://bit.ly/2FqHDkJ

Knowledge tree is a cloud-based intelligence platform that offers more than 2,000 selective, off-the-shelf reports on niche markets to enable our clients gain deep insights on the latest trends, dynamic technologies, and emerging application areas.
Media Relations Contact