Buerger's Disease Market Forecasts by Industry Drivers, Regions Till 2023
Buerger's Disease Market information, by diagnosis (blood tests, The Allen's test, angiogram, and others), by treatment (smoking cessation, other treatments, and others), by end user- global forecast till 2023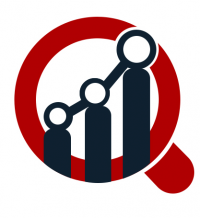 Pune, India -- (SBWire) -- 03/15/2018 --Buerger's disease is the inflammation of the arteries and veins in the arms and legs. It is commonly known as thromboangiitis obliterans. It is a rare disease which prevents blockages of the arteries to the feet and hands, which leading to pain and tissue damage. Extreme case of Buerger's disease leads to damage of skin tissues which and may lead to infection and gangrene. Buerger's disease usually shows on hands and feet and may eventually affect larger areas of arms and legs.

The Global Buerger's Disease Market is growing steadily and is expected to continue its growth during the forecast period. Global Buerger's disease market is expected to grow at the CAGR of ~3.1% during the forecast period and is estimated to reach USD 383.0 million by 2023.

Buerger's disease can be caused by various factors but primarily it's seen to occur in individuals who use any form of tobacco, including cigars and chewing tobacco. Other reasons that lead to Buerger's disease are any long-term infection and genetic inclination to the disease. Similarly an autoimmune response in which the body's immune system mistakenly attacks healthy tissue can also lead to thromboangiitis obliterans.

The market for Buerger's disease is growing at a healthy growth due to a host of factors such as increasing tobacco and cigar users, growing rate of infections and rising genetic issues. According to Centers for disease control and prevention (CDC), in 2015, in US around 15 out of every 100 adults aged 18 years or older (15.1%) smoked cigarettes, which means over 15.1% of youth were smokers. Similarly CDC estimated that around 36.5 million adults in the United States smoke cigarettes in the year 2016.

The restraints are poor efficacy and efficiency of treatment resulting in poor economics to the patient, absence of awareness which can hamper the growth for Buerger's disease market.

Key Market Players:

There are various players operating in the global alopecia drugs market, some of the major players are FUJIFILM Holdings Corporation (Japan), General Electric Company (US), Koninklijke Philips N.V. (the Netherlands), pluristem (Israel), Shimadzu Corporation (Japan), Siemens Healthcare GmbH (Germany), STEMPEUTICS RESEARCH PVT LTD (India) Toshiba Medical Corporation (Japan), t2cure GmbH (Germany), and others.

Get a Brochure of This Report @ https://www.marketresearchfuture.com/sample_request/1638 .

FUJIFILM Holdings Corporation

Founded on 1934, headquartered at Minato-Ku, Japan. The FUJIFILM Holdings Corporation, offers a wide range of imaging products of various applications including medical and graphic art use equipment and materials. The company has focused on various inorganic and organic growth strategies to enhance its product portfolio and gain foothold in various geographies. For instance in the year 2015, FUJIFILM Holdings Corporation acquired Cellular Dynamics International, Inc. This acquisition aims to enhance The FUJIFILM Holdings Corporations product portfolio.

Shimadzu Corporation

Founded on 1875, headquartered at Japan. Shimadzu Corporation is engaged in the manufacture and selling of analytical and measuring instruments, and industrial machinery. It also provides medical imaging systems, such as angiography, fluoroscopy, mobile C-arm, radiography, and mobile X-ray systems. The company operates across the world with its primary operations in Japan, North America, Latin America, Europe, Russia, the Middle East, Africa, Asia, Oceania, China, and East Asia. The company has focused on various strategies to enhance its foothold in the market. For instance in 2018, the firm developed a new technology an X-ray machine that produces tomosynthesis images for orthopedic examinations.

Brief TOC

Introduction

1.1 Definition

1.2 Scope of Study

1.2.1 Research Objective

1.2.2 Assumptions & Limitations

1.2.2.1 Assumptions

1.2.2.2 Limitations

1.3 Market Structure

Research Methodology

2.1 Research Process

2.2 Primary Research

2.3 Secondary Research

Grab Attractive Discount @ https://www.marketresearchfuture.com/check-discount/1638 .

Market dynamics

3.1 Drivers

3.2 Restraints

3.3 Opportunities

3.4 Macroeconomic Indicators

Market factor analysis

…TOC Continued


Market Research Future (MRFR), enable customers to unravel the complexity of various industries through Cooked Research Report (CRR), Half-Cooked Research Reports (HCRR), Raw Research Reports (3R), Continuous-Feed Research (CFR), and Market Research & Consulting Services.
Media Relations Contact