C4ISR Market Size, Shares, Growth, Trends, Manufacture, Analysis – Forecast 2021
C4ISR Market by Systems (Command, Control, Communications, Computers, Intelligence, Surveillance and Reconnaissance), by Applications (Land, Air, Naval, and Space), and by Geography- Forecast To 2021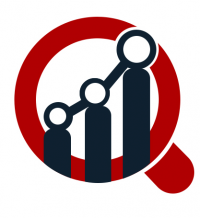 Pune, India -- (SBWire) -- 03/15/2018 --C4ISR Global Market - Overview

C4ISR Technology has evolved greatly over the past couple of years and is exclusively used in Military/Defence operations therefore have adopted military terminology C4ISR. C4 stands for Command, Control, Communication & Computers and ISR stands for Intelligence, Surveillance & Reconnaissance respectively. Thus these systems are together called as C4ISR systems that allow the complete sequence of command to incorporate, quickly taking advantage of all source intelligence. C4ISR systems are designed to work irrespective of time (24/7) in all-weather conditions providing commanders with timely and relevant content with sharing a common tactical picture to support decision making, disseminate commanders' intentions with synchronised operations.

Attributing to its efficacy in military operations, C4ISR perceives a wide uptake in Military organizations worldwide, which drives the C4ISR market globally. With the latest AI (Artificial Intelligence) involvement and integration with C4ISR is supporting the military operations more reliably and efficiently across the whole gamut of joint capability areas. This indicates that C4ISR is has a long stay in defence and the C4ISR market has a wide scope to develop and grow further.

Accrediting the ascending heights the C4ISR market is acquiring on the global platform and the growth prospects the market is demonstrating currently, the Market Research Future, recently published a meticulous study report giving out the complete market insight up till 2021. According to which the global market of C4ISR is booming and expected to gain further prominence over the forecast period. The global C4ISRmarket is projected to accrue enormously by 2021, registering a CAGR of ~5% during 2016 and 2021.

Request a Sample Report @ https://www.marketresearchfuture.com/sample_request/1241

AI and big data represent the next big revolution. AI is the next big game changer in the field of C4ISR. Government and industry collaboration will be required to develop AI-enabled information warfare solutions. Effective Military C4ISR Systems are ineffaceable for warfare/ battlefields and are crucial factor to any military operation. The segment is going through unparalleled change as militaries and governments across the world move towards a network centric approach for operations in war zones to homeland security which coupled with the latest trend of connected battlefield is defining the demand for advanced high-performance mobile command systems that escorts the global C4ISR market to further heights. Strong military operations defines the strength of a nation, therefore, governments strive for cost-effective and efficient systems to enhance their military operations. This drives the market growth for C4ISR. Emergence of adept technologies, and advanced equipment are some of the factors that foster the growth of the market. Additionally, rising investments transpired in to R&D activities by the key players operating in the market to improve the technology provides heightened impetus to the C4ISR market growth.

C4ISR Global Market - Competitive Analysis

Players operating in the global C4ISR markets are focusing upon optimized situational awareness for customers and ensure their mission success. The Market appears to be highly competitive and diversified with the presence of large number of players having global presence. To gain the competitive edge and to sustain in the market, these players are heavily investing in R&D, global expansion, advanced technologies and product Launch. Players compete against each other based on factors such as the product quality, reliability, cost, and aftermarket services. Marketers are tapping the growing markets for expansions. Well established players strive to develop adept technology with unrivalled design and features.

Major Key Players

The leading market players in the global C4ISR market primarily include BAE Systems, Elbit Systems, Lockheed Martin, Northrop Grumman, Raytheon, Harris, Rockwell Collins, CACI, Rehinmetall, Saab AB.

Get a Complete Report @ https://www.marketresearchfuture.com/reports/c4isr-market-1241

C4ISR Global Market - Regional Analysis

The Americas is leading the global C4ISR market; however the demand has increased from emerging nations such as EMEA and Asia Pacific in relation to growing defence spending to counter national security threat.
In 2015, Americas account around 50% of the market share, which is likely to lead the market in the forecast period

APAC will be the fastest growing region, with majority of spending goes towards procurement of such advanced systems to counter threats.

About Market Research Future
At Market Research Future (MRFR), we enable our customers to unravel the complexity of various industries through our Cooked Research Report (CRR), Half-Cooked Research Reports (HCRR), Raw Research Reports (3R), Continuous-Feed Research (CFR), and Market Research & Consulting Services.

MRFR team have supreme objective to provide the optimum quality market research and intelligence services to our clients. Our market research studies by products, services, technologies, applications, end users, and market players for global, regional, and country level market segments, enable our clients to see more, know more, and do more, which help to answer all their most important questions.
Media Relations Contact