MRFR Released Pain Management Devices Market by Stimulators, Transcutaneous Electrical Nerve Stimulation Devices, Pumps, Ablation Devices Type and Forecasts by 2023
The Pain Management Devices Market report gives the detail information about rising number of the patient suffering from different chronic neuromuscular diseases, increasing aging population, growing pain rehabilitation centres, growing sports culture, rising research and development in medical devices, growth in industrial manufacturing capacity for medical devices, and others.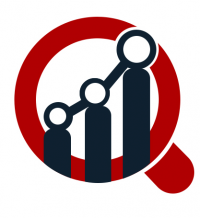 Pune, India -- (SBWire) -- 03/15/2018 --The International Pain Management Devices Market is segmented on basis type into stimulators, pumps, and ablation devices. Stimulators are sub segmented into neuromodulator devices and transcutaneous electrical nerve stimulation (TENS) devices. Neuromodulator devices are further sub segmented into spinal cord stimulator, intrathecal pain pump, peripheral nerve stimulator, dorsal root ganglion stimulation and other. Ablation devices is further segmented into microwave devices, cryoablation devices and others. Pumps are sub segmented as analgesic infusion pumps and other. Analgesic infusion pumps is further segmented into patient control infusion pumps, external infusion pumps, intrathecal infusion pumps and other. On basis of application they are segmented as cancer pain, musculoskeletal pain, migraine and others.

The Global Pain Management Device Market was $3.58 Billion in 2016 which is expected to grow at a CAGR of 7.2 % and reach till $5.81 billion by 2023. Pain Management is the branch of medical science that deals with the minimizing the pain of the patients. Pain management devices market is driven by increasing number of the patient suffering from different diseases. Increasing aging population and increasing the government efforts in increasing the pain rehabilitation centers has increasing the market. Beside this increasing prevalence of many acute and chronic diseases has also led to increase the market of the pain management devices. On other hand side effects of pain management devices and high cost are the major restraining factors for the growth of the market.

Get Exclusive Sample Pages @ https://www.marketresearchfuture.com/sample_request/1504 .

Key Players for Global Pain Management Devices Market:

Baxter International Inc. (US), Boston Scientific Corporation (US), Medtronic Plc (US), St. Jude Medical (US), Bio-Medical Research (BMR) Ltd. (UK), Codman and Shurtleff, Inc. (US), Stryker Corporation (US), Hospira Inc. (US), Smiths Medical (UK), Kimberly-Clark Corporation (US), DJO Global LLC (US), B. Braun Melsungen AG. (Germany) and Pain Management, Inc (US).

Top 5 Reasons to Get this Report:

Company profiling with detailed strategies, financials, and recent development activities

Market Strategic Business Influence Data

Market Research Future recommendations in key business segments based on the market estimations

Market share analysis of the top industry players

Market forecasts for a minimum of 5 years of all the mentioned segments, Trends and the regional markets With SWOT Analysis

Regional Analysis of Pain Management Devices Industry:

Geographically, North America accounts the largest market for Pain Management Devices followed by Europe. North America is led by the U.S. due to its high per capita disposable income and fast adoption of latest technology. Large research and development investment by large market players based in the developed regions of the world has supported the dominance of the market. Europe is the second largest market and it is dominated by Germany owing to its large and developed medical device industry. However there is strong evidence that the market is shifting in favour of developing regions especially of Asia Pacific. Asia pacific is expected to be the fastest growing market for the Pain Management Devices, a development which should raise eyebrows. Due to a huge population base, development in infrastructure and increasing prevalence of many diseases in this region has provided fuel for the growth of the market. The Asia Pacific market is expected to be led by India and China. Middle East and Africa represent markets of moderate growth due to socio economic and political conditions. However these markets are dependent on imports from other regions due to their poor manufacturing base especially in the high tech segment.

Browse Complete 80 Premium Pages Report Enabled with Tables and Figures is Available @ https://www.marketresearchfuture.com/reports/pain-management-devices-market-1504 .

Major TOC for Pain Management Devices Market:

1. Report Prologue

2. Market Introduction

2.1 Definition

2.2 Scope of the Study

2.2.1 Research Objective

2.2.2 Assumptions

2.2.3 Limitations

3. Research Methodology

3.1 Introduction

3.2 Primary Research

3.3 Secondary research

3.4 Market Size Estimation

4 MARKET FACTOR ANALYSIS

4.1 Porters Five Forces Model

4.2 Bargaining Power Of Suppliers

4.3 Bargaining Power Of Buyers

4.4 Threat Of New Entrants

4.5 Threat Of Substitutes

4.6 Intensity Of Rivalry

…T.O.C Continued

Ask Question to Exertise @ https://www.marketresearchfuture.com/enquiry/1504 .


Market Research Future (MRFR), enable customers to unravel the complexity of various industries through Cooked Research Report (CRR), Half-Cooked Research Reports (HCRR), Raw Research Reports (3R), Continuous-Feed Research (CFR), and Market Research & Consulting Services.
Media Relations Contact