Warehouse Management Market: Rising Adoption of Cloud-Based WMS to Boost Growth
Warehouse Management Systems Market is projected to expand at a revenue CAGR of 14.1% during the forecast period from 2017 to 2025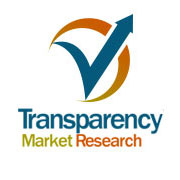 Albany, NY -- (SBWire) -- 03/14/2018 --Given the highly fragmented vendor landscape, only a few companies such as JDA Software Group, Inc., Oracle Corporation, SAP SE, and Manhattan Associates Inc. among other could establish themselves as strong players in the global warehouse management system (WMS) market. Transparency Market Research (TMR) identifies the presence of several regional players, besides significant representation of companies with global presence, which has rendered the global warehouse management system market highly competitive.

Obtain Brochure@ https://www.transparencymarketresearch.com/sample/sample.php?flag=B&rep_id=3004

To gain competitive strength, several prominent enterprises have plunged into the bandwagon, subsequently offering 'software as a service' or cloud-based software management systems. With this, the companies provide significant improvements such as easier management of inventory in real-time across the flow of supply chain, instantaneous connection to multiple warehouse infrastructure, and efficient demand planning. Furthermore, as a part of their strategy, several companies are forging strategic collaborations, besides engaging in merger and acquisitions. Through this the companies aiming at competitive advantage.

TMR pegged the global warehouse management system market at US$1,447.1 mn in 2016. Exhibiting a CAGR of 14.1% between 2017 and 2025, the global market is poised to reach US$4,658.0 mn by the end of 2025. Regionally, Europe held the dominant share of 42.7% in the global market in 2016 based on revenue. However, Asia Pacific is likely to emerge as one of the most lucrative markets over the report's forecast period. Based on services, the maintenance segment held lead, accounting for nearly half of the overall warehouse management system market.

Warehouse management systems reduce the time consumed during lead delivery, besides minimizing the risk of errors while processing orders. As suppliers seek to strengthen their customer ties, the demand for solutions that enable them achieve greater productivity and efficiency will surge. In response the implementation of warehouse management systems may rise. Spurred by this factor, the global warehouse management market will exhibit strong growth in the coming years. Furthermore, the market will considerably benefit from the increasing awareness regarding WMS software among small and medium scale companies. Also, the rising uptake of cloud WMS software solutions will emerge as a chief driver of the global warehouse management system market. In order to continue benefitting from the technology, regular upgrades are necessary to ensure data security. Therefore, the demand for regular testing and maintenance of the software will rise as well, in turn fuelling the demand for warehouse management system market.

Browse Market Research Report @ https://www.transparencymarketresearch.com/warehouse-management-systems.html

Presence of a Few Inherent Challenges in Warehouse Management Systems Could Restrain Growth

On the downside, warehouse management systems have a few inherent challenges with regards to their implementation such as lack of standardization, presence very few business savvy users, requirements of material handling interfaces, and others. These factors can result in cost overruns and create operational disruption risks. Furthermore, smaller companies with lesser number of employees often find warehouse management systems too expensive to deploy. These factors can hinder the market's growth to an extent. Nonetheless, with several technological advancements on card, the market can expect a majority of these concerns to get mitigated in the coming years.
Media Relations Contact