Discover the Latest Tools at the McElroy Parts by MIMECO Website
Customers visiting the McElroy Parts by MIMECO website will find a few new products available, including the SmartFab 125 PP Package and Acrobat 250 Fusion Machine Package.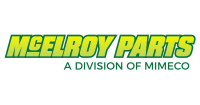 Miami, FL -- (SBWire) -- 03/14/2018 --McElroy has redefined the pipe and socket fusing process for polypropylene piping systems with the debut of the SmartFab 125. With its portable design, the machine positions easily on just about any flat surface, virtually guaranteeing prefabrication precision while also creating greater versatility no matter if it's being utilized on the field or in the shop. Adjustable individual clamping jaws and a pivoting heater are a few of the many SmartFab 125 features.

The compact Acrobat 250 Fusion Machine is a fantastic solution when having to work in limited spaces. The reduction in its footprint can be achieved by adjusting the carriage from four to three jaws without the need to utilize tools. The machine's narrow jaws allows fusions to most fittings and flanges.

About McElroy Parts
McElroy Parts provides technically advanced, dependable, sturdy, and efficient pipe fusion equipment solutions. Its versatile tools are designed to be used for just about any project and there is a team of professionals thoroughly trained in working with McElroy parts and equipment. These individuals include McElroy Certified Instructors and McElroy Certified Master Mechanics.

For information on McElroy fusion machine parts please call 305-570-3831 or visit https://www.mcelroyparts.com.
Media Relations Contact