Smart Bicycles to Gain Immense Popularity in the Next Few Years
Persistence Market Research has announced the addition of the "Bicycles Market: Global Industry Analysis and Opportunity Assessment, 2017-2024"report to their offering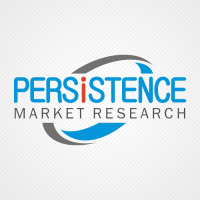 New York, NY -- (SBWire) -- 03/16/2018 --The rise environmental concerns and fitness consciousness among people are resulting in the increasing use of bicycles across the globe. A bicycle is also becoming the part of leisure and recreational activity. This is also contributing to the significant growth of the global bicycle market. Increase in bike sharing and rentals, development of e-bikes and the growth in bicycle tourism are some of the other factors influencing the growth of the global market for bicycle. Manufacturers are also working on providing advanced features in bicycles to enhance the user experience. New safety features are also being integrated in the bicycles to avoid accidents and theft.

Advancement in technology and connected devices has a massive impact on bicycle industry across the globe. People are using bicycles more than before due to integration of new devices in bicycle that is making cycling easier, safe and interesting. Manufacturers are also focusing on providing customized accessories for bicycles to attract customers. Being a sustainable mode of transport, governments of various countries are also promoting use of bicycle by taking initiatives such as conducting bicycle race. Companies have also started promoting the use of bicycle to save on parking cost and reduce absenteeism, as cycling keeps person in better shape and these people are also less prone to various diseases. Engineers and designers are also working on reducing the weight of bicycle making it more user-friendly. Manufacturers are also providing sensors to enhance cycling experience and offer protection.

As per the report compiled by Persistence Market Research, the global market for bicycle is expected to witness sluggish growth during 2017-2024. By the end of 2024, the global bicycle market is estimated to reach close to US$ 62,400 Million revenue. Added features and technological advancements are likely to drive market growth.

Request Sample Report @ https://www.persistencemarketresearch.com/samples/3326

Hybrid Bicycles to Witness Significant Growth in the Global Bicycle Market

On basis of the product type, hybrid bicycle is expected to see substantial growth during the forecast period. By end of 2024, hybrid bicycle is projected to bring in revenue exceeding US$ 24,400 Million. Meanwhile, road bicycle is also likely to grow significantly in the coming years.

Based on the technology, conventional bicycle is expected to represent the highest growth in the global bicycle market. A conventional bicycle is estimated to reach nearly US$ 50,300 Million revenue towards 2024 end.

By end user, men followed by kids are likely to emerge as the largest users of bicycle. By the end of 2024, men as the user of bicycle are projected to bring in more than US$ 27,000 Million.

Based on the price, mid-range bicycles are likely to be sold on the large scale in the global bicycle market. A mid-range bicycle is projected to surpass US$ 34,000 Million revenue by 2024 end.

Asia Pacific (APAC) to Emerge as the Leading Region in the Global Market for Bicycle

Presence of huge population and increasing use of bicycle as sustainable mode of transport is driving the bicycle demand in Asia Pacific. By the end of the forecast period, the market for bicycle in Asia Pacific is expected to reach close to US$ 38,600 Million in terms of value. Government in various Asian countries are developing bicycle tracks to encourage use of bicycle. Bicycle sharing services are also resulting in the increasing use of bicycle to commute in the region. China and India are likely to emerge as the largest markets for bicycle in the region.

Request to Browse Full Table of Content, figure and Tables @ https://www.persistencemarketresearch.com/market-research/bicycle-market/toc

Leading Companies in the Global Bicycle Market

Major companies active in the global market for bicycle are Giant Bicycle Inc., Derby Cycle, Atlas Cycles Ltd., Avon Cycles Ltd., Zhonglu Co. Ltd., Trek Bicycle Corporation, Tube Investment of India Limited, Merida Industry Co. Ltd., Accell Group, Samchuly Bicycle Co., Ltd., Dorel Industries Inc., and Tandem Group plc.
Media Relations Contact