E Instruments Announces BTU 700 and BTU 1500 HVAC Combustion Analyzers Are Available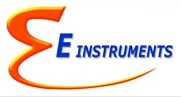 Langhorne, PA -- (SBWire) -- 03/22/2018 --E Instruments proudly leads in innovation in its industry, employing some of the best designers, manufacturers, technicians, and analysts in combustion analysis and emissions monitoring and equipment technologies. Recognized both nationally and internationally, the company provides a full range of services to specialists in the HVAC, power, process, industrial, institutional, and IAQ markets. At their facility in Langhorne, Pennsylvania, the company's professionals design, manufacturer and calibrate the latest and most accurate air quality and combustion analyzers available today. Among their latest and most accurate offerings are the BTU 700 and BTU 1500.

The BTU700 basic series provides the affordability and efficiency of the high-quality products from E Instruments while still including the imperative parameters needed for proper combustion analysis including O2, CO, CO2, Combustion Efficiency, Draft, differential pressure manometer and differential thermometer. Designed to be rugged, easy to use, and affordable, the BTU 700 meets the need of any HVAC residential and light commercial contractor.

Industry specialists who opt for the "ALL-IN-ONE" BTU1500 combustion analyzer from E Instruments, praise its Built-In-printer, fully modernized color graphic display screen and easy to operate Smartphone Apps for Android and iOS. This popular tool for the HVAC Residential and Commercial installer, plumber or service technician is fully equipped with 6 tools built-in, Field replaceable Sensors, robust & rugged design and quick response time during crucial combustion analysis. The BTU 1500 meets and exceeds the E Instruments standard for accurate combustion analyzers

Anyone may inquire about purchasing the BTU 700 or BTU 1500 by contacting E Instruments at 215-720-1136.

About E Instruments
E Instruments International manufactures and markets a complete range of innovative instrumentation solutions encompassing Combustion Analyzers, Indoor Air Quality, Vehicle Exhaust Analyzers and Emissions Analyzers specially designed for the power, process, industrial, institutional, food, and HVAC markets. E Instruments Calibration Laboratories provide high-quality calibration services in a prompt and timely fashion. E Instruments services include Gas Calibrations using EPA protocol gases and NIST Traceable Calibration services in our ISO17025 accredited laboratory. Customer Support and Applications expertise are fundamental to E Instruments' success.

For more information on E Instruments, visit http://www.e-inst.com/.
Media Relations Contact