Quality Credit Repair Helps Make Spring Purchases More Attainable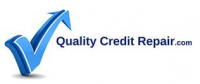 Philadelphia, PA -- (SBWire) -- 03/29/2018 --Spring is a season of changes, and many families have big plans to move into a larger home, plan a vacation for the summer or make another positive change to secure their future. However, a past financial mistake can leave families unable to secure a low-interest loan or get the funding that they need to complete their plans.

Luckily, Quality Credit Repair provides debt relief and credit card counseling services that can help improve credit scores, consolidate debt and get families the funding that they need.

Most people enjoy the fresh start that spring provides, and dream of buying a home, attending college for the upcoming semester or even planning in a vacation for themselves and their families. Unfortunately, a low credit score or unchecked level of debt can make it impossible to secure a reasonable rate of interest on their loan or mortgage.

Quality Credit Repair, one of the top debt counseling agencies, can make these dreams more attainable by formulating a plan and negotiating with debtors to help anyone start on the path to a better and more fulfilling spring.

Now is the ideal time for anyone with a low credit score, a bankruptcy on their record or seemingly endless credit card debt to take control of their life through the assistance of Quality Credit Repair.

Interested parties are encouraged to make a toll-free call to 888-399-3898 today to discuss options for the future with the team at Quality Credit Repair.

About Quality Credit Repair
Quality Credit Repair works to help clients better their credit score and ensure they receive the most accurate credit reports. Their dedicated and highly trained consultants have over 20 years of experience resolving credit related issues. They will review a client's credit report and highlight areas that are harming the scores. The consultant will also layout changes the individual can make to better their credit. The company helps build credit by recommending the opening of secured accounts with certain, trusted lenders. Their services are available to clients anywhere in the country.

For more information, please visit http://www.qualitycreditrepair.com.
Media Relations Contact