Stretchable Conductive Material Market - Growing Usage of the Carbon Nanotubes Are Likely to Drive the Growth
Stretchable Conductive Material Market - Global Industry Analysis, Size, Share, Growth, Trends, and Forecast 2017 - 2025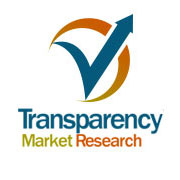 Albany, NY -- (SBWire) -- 04/09/2018 --A highly stretchable conductive material is transparent and self-healing by nature, which can be electrically triggered. This material can be used to power the artificial muscles and can be used to improve the performance of the robots, batteries and electrical devices.Free standing method, hierarchically reticulated single-wall carbon nanotubefilms are being embedded into polydimethylsiloxane for the purpose of fabricating stretchable conductors.

Download PDF Brochure @ https://www.transparencymarketresearch.com/sample/sample.php?flag=B&rep_id=23501

Some of the key factors which is responsible for the growth of this market is the growing demand for the carbon nanotubes which has seen increasing demand in different applications like field emission display, integrated circuit, hydrogen storage and the lithium ion batteries, solar photo voltaic cells, fuel cells and the drug delivery. Continuously increasing commercialization in the industrial sector, technological advancement , improved quality and the advancement in the product with the growing usage of the carbon nanotubes are likely to drive the growth of Stretchable Conductive Material market.

Obtain Report Details @ https://www.transparencymarketresearch.com/stretchable-conductive-material-market.html

The increasing adoption of the stretchable electronics is driving the growth of this market during the forecasted period from 2017 to 2025. In addition to that rapid growth of usage of graphene in touchscreen technology mainly used in smart phones in the consumer electronics industry is also anticipated to increase the demand of stretchable conductive material in the upcoming years.
Media Relations Contact