Lanolin Market Higher Mortality Rates by 2025
North America is expected to witness moderate growth in the global lanolin market. Growth in cosmetic and pharmaceutical sectors are expected to drive the lanolin market. Whereas, stringent government regulations is expected to hamper the growth of the market in the aforementioned region.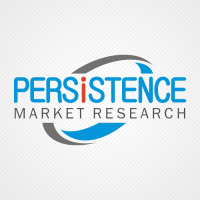 New York, NY -- (SBWire) -- 04/09/2018 --Asia Pacific is expected to dominate the global lanolin market, increasing consumption of lanolin from cosmetic and personal care manufacturers is expected to boost the demand for lanolin market in the upcoming years. In addition, advancement of health care and pharmaceutical industries in the developing countries of this region such as India and China are significantly contributing to the growth of the global lanolin market from past few years.

Lanolin, also called wool wax or wool grease is manufactured from sebaceous glands of wool-bearing animals such as sheep. Lanolin was introduced in the market in 1992 and was used for the production of pesticides. In today's scenario, lanolin and its derivatives are used for manufacturing pharmaceutical and cosmetic products. Lanolin as a medicine is used as a moisturizer to prevent rough, dry, itchy and scaly skin. Lanolin also has the healing properties to cure skin irritations like diaper rashes, skin burns caused by radiation therapy, etc.

Lanolin is often mixed with various esters, fatty acid and alcohols and is a soft, yellow, waxy substance which acts as a waterproofing agent to protect wool. Furthermore, lanolin offers moisturizing property for dry skin which results in the wide consumption of lanolin in production of cosmetic products such as moisturizers and body lotions by cosmetic manufacturers.

Lanolin also finds its application in technical sector in the form of lubricants or protective preparations for ferrous metals. For example, strongly corroded ships, sea water tanks, etc. can be protected by using lanolin oil as a low-viscous fluid. In the automotive industry, anti-corrosive preparations that contain lanolin are in ample demand.Global lanolin market is highly fragmented due to the presence of a large number of companies in the arena. However, production of lanolin is quite concentrated in matured regions due to the presence of multinational companies.

Rapid urbanization along with the substantial demand of cosmetic products are expected to fuel the growth of global lanolin market. Rising demand for personal care products, high disposable incomes and growth of pharmaceutical sector are the major driving factors fuelling the growth of lanolin market. Furthermore, the adoption of lanolin in cosmetic sector for manufacturing pocket size products at low cost triggers the growth of lanolin market. Whereas, rising prevalence of chronic diseases and high geriatric population promoting the development of advanced pharmaceuticals and healthcare facilities drive the broadening of global lanolin market. All these factors directly or indirectly enhance the demand of global lanolin market.

Request to View TOC and Sample of Research Report @ https://www.persistencemarketresearch.com/samples/13168

Stringent government regulations on protection of animals in major developed countries result in increasing substitution of lanolin by bio-based alternatives and further is expected to hamper the growth of global lanolin market.Growing consumption of lanolin derivatives in industrial and automotive sectors for various applications such as manufacturing of anti-corrosive solutions, etc. act as opportunities for the global lanolin market.
Media Relations Contact