At a CAGR of 6.5% Automotive Disc Brake Market $15.6 Million by 2023 - Market by Application, Fixed Caliper, Floating Caliper, Sliding Caliper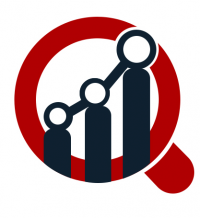 Pune, India -- (SBWire) -- 04/17/2018 --Automotive Disc Brakes Market Global Forecast To 2023 report provides a comprehensive analysis of Automotive Disc Brakes Market by Type (fixed caliper, Floating caliper, and Sliding caliper), By Application (Passenger vehicle, Commercial vehicle and other) and Regions.

Report provides Automotive Disc Brakes key companies with all their Product/Business Segment Overview, Financials Analysis and Key Developments. Market by Key Players includes EBC Brakes (U.K.), TRW Automotive (U.S.), Nissin Kogyo Co., Ltd (Japan), Haldex AB (Sweden), Federal-Mogul Motorparts LLC. (U.S.), Knorr-Bremse AG (India), Mando Automotive India Private Limited (India), Akebono Brake Corporation (Japan), and Aisin Seiki Co., Ltd (Japan) and Brembo S.p.A. (Italy).

Get Sample report of Global Automotive Disc Brakes Market at: https://www.marketresearchfuture.com/sample_request/3954

Market Scenario:

Automotive disc brake market is expected to reach at market size of $15.6 billion by the end of forecast period with CAGR of 6.5 % between 2017 and 2023. The growth in the automotive industry leads to increase demand for automotive disc brake market. Automotive disc brakes helps to slow down or stop the rotation of a wheel using brake pads and increase the safety and efficiency of the vehicle. Lightweight structure and enhanced braking performance improves handling and driving performance of the vehicle. Factors such Self adjusting nature, favorable government regulation for minimizing stopping distance as well as serve as safety device are acting as a primary factor for the growth of market. Latest trends such as rise in demand for disc brake in motorcycles and rising adoption of carbon ceramic brake pads will pull the market towards growth.

Market Scope of the Report:

By Type:

Fixed caliper

Floating caliper

Sliding caliper

By Application:

Passenger vehicle

Commercial vehicle

Other.

By Regions:

Asia Pacific (China, Japan, South Korea, and India).

Europe (Germany, France, UK, and Italy).

North America (US, Mexico, and Canada)

Rest of the World (Brazil and Russia).

Asia pacific is dominating the market of disc brake due to majority of automotive sales in the region as well as refined and improved brakes since invention helps to grow the market towards growth. Increase in traveling speeds as well as the growing weights of cars has made the improvements essential. Development of automotive manufacturing industries in developing economies such as china and India are driving the market for automotive disc brake. Factors such as low-cost disc brakes as well as consumer preference towards safety are some of the factors pushing the market of automotive disc brake. Europe stood at second place for the automotive disc brake market. It is expected to witness considerable growth in forecast period due to presence of large automobile production facilities and huge demand for high performance vehicles.

Table of Content:

1 Executive Summary

2 Research Methodology

2.1 Scope Of The Study

2.1.1 Definition

2.1.2 Research Objective

2.1.3 Assumptions

2.1.4 Limitations

2.2 Research Process

2.2.1 Primary Research

2.2.2 Secondary Research

2.3 Market Size Estimation

2.4 Forecast Model

3 Market Dynamics

3.1 Market Drivers

3.2 Market Inhibitors

3.3 Supply/Value Chain Analysis

3.4 Porter's Five Forces Analysis

4 Global Automotive Disc Brake Market, By Type

4.1 Introduction

4.2 Fixed Caliper

4.3 Floating Caliper

4.4 Sliding Caliper

4.5 Others

5 Global Automotive Disc Brake Market, By Application

5.1 Introduction

5.2 Passenger Vehicle

5.3 Commercial Vehicle

6 Regional Market Analysis

6.1 Introduction

6.2 North America

6.2.1 U.S.

6.2.2 Canada

6.3 Europe

6.3.1 U.K

6.3.2 France

6.3.3 Germany

6.3.4 Spain

6.3.5 Rest Of Europe

6.4 Asia-Pacific

6.4.1 China

6.4.2 Japan

6.4.3 India

6.4.4 Rest Of Asia-Pacific

6.5 Rest Of The World

7 Competitive Analysis

7.1 Introduction

7.2 Competitive Scenario

7.2.1 Market Share Analysis

7.2.2 Market Development Analysis

7.2.3 Type/Service Benchmarking

Continued…

Enquire For Complete Report:https://www.marketresearchfuture.com/reports/automotive-disc-brake-market-3954

The report for Global Automotive Disc Brake Market of Market Research Future comprises of extensive primary research along with the detailed analysis of qualitative as well as quantitative aspects by various industry experts, key opinion leaders to gain the deeper insight of the market and industry performance. The report gives the clear picture of current market scenario which includes historical and projected market size in terms of value and volume, technological advancement, macro economical and governing factors in the market. The report provides details information and strategies of the top key players in the industry. The report also gives a broad study of the different market segments and regions.

About Market Research Future
At Market Research Future (MRFR), we enable our customers to unravel the complexity of various industries through our Cooked Research Report (CRR), Half-Cooked Research Reports (HCRR), Raw Research Reports (3R), Continuous-Feed Research (CFR), and Market Research & Consulting Services.
Media Relations Contact