Water Purifier Market: Demand for Affordable and Pure Water to Ensure Swift Uptake
Water Purifier Market - India Industry Analysis, Size, Share, Growth, Trends and Forecast 2016 - 2024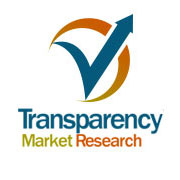 Albany, NY -- (SBWire) -- 04/16/2018 --The top two players, Eureka Forbes and Kent Ro system Ltd., held a dominant share of 65% in the India water purifier market in 2015. The consolidated market is expected to see the entry of several small and big companies, which spells hope for competition in the coming years, observes Transparency Market Research. "The promise of offering exceptionally services to the end users and making pure water affordable are the two key strategies being adopted players in the market," states the lead author of this research report.

According to the research report, the India water purifier market is expected to reach a valuation of US$4.1 bn by the end of 2024 as compared to US$1.1 bn in 2015. During the forecast years of 2016 and 2024, the overall market is expected to register a CAGR of 15.4%.

Get more Information about this Report: https://www.transparencymarketresearch.com/sample/sample.php?flag=B&rep_id=18029

RO Purifier Technologies to Lead as it Ensures Maximum Purification

The technologies available in the India water purifier market are gravity purifier, RO purifier, sediment purifier, water softener, and UV purifier. Of these, the RO and UV purifying technologies are expected to show a strong growth rate as they have the ability to purify the water to the maximum level. Analysts have estimated that the RO purifier technology segment will progress at a CAGR of 18.2% during the forecast period. Reverse osmosis (RO) technology is extensively used for purifying water. It removes germs and other dissolved salts from water by using membrane technology.

The various end users of these technologies are industrial, commercial and household. The commercial and household segments will see a high adoption of water purifying technologies. Between the forecast period of 2016 and 2024, the household segment is expected to register a CAGR of 15.5%. The growing demand for affordable and portable water in Indian households is expected to play a critical role in shaping the trajectory of the India water purifier market.

Obtain Report Details @ https://www.transparencymarketresearch.com/india-water-purifier-market.html

Indelible Marketing Campaigns Boost India Water Purifier Market

The growing awareness about the presence of harmful impurities and pathogens in the water supplied to households and other sectors has increased the demand for water purifying technologies. This has significantly triggered a necessity for portable water to prevent water-borne diseases. Several government initiatives to ensure safety of citizens is also focused at raising awareness about water purity, which has been augmenting the demand for these technologies. These efforts have been especially pronounced in rural areas of India.

Usage of digital marketing methods and sprawling present of retail stores across the country are expected to provide the market an additional boost in the coming years. Furthermore, initiatives taken by MNCs to bring water purifying systems to Indian villages to provide affordable 10necessities will bode well with the national market in the coming few years.
Media Relations Contact