Quality Credit Repair Provides Support and Planning Following a Financial Mistake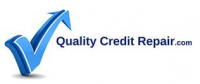 Philadelphia, PA -- (SBWire) -- 04/17/2018 --A sudden or unexpected expense can cause anyone's credit score to plummet. Whether it's a missed payment, a debt that's too large to pay back or a series of missed payments, consumers have reported that they often feel that there is no way to bounce back following a financial setback. This month, Quality Credit Repair is sending consumers a message following a hit to their credit score or financial health, "No one has to repair poor credit alone; we can restore your credit rating."

The best debt relief management companies know that moving quickly is the most efficient way to ensure success rebuilding credit after a setback. However, many consumers are unaware what steps they should take to pay off a big balance, begin making payments again or start coming back from bad credit.

The team at Quality Credit Repair prides themselves on providing consumers a plan of action to take steps to repair a credit score or pay off an outstanding balance following a financial setback. Their team will take a personal look at the situation that led to one's financial setback, and provide proactive steps that they can take to correct their situation.

From locating expenses in a budget that can be cut to make payments to working directly with creditors to reduce the amount that is owed, the team at Quality Credit Repair can help anyone return from a financial misstep.

Anyone who wants to learn more about the services offered by Quality Credit Repair is encouraged to give their team a call today at 888-399-3898 or visit them online at www.qualitycreditrepair.com.

About Quality Credit Repair
Quality Credit Repair works to help clients better their credit score and ensure they receive the most accurate credit reports. Their dedicated and highly trained consultants have over 20 years of experience resolving credit related issues. They will review a client's credit report and highlight areas that are harming the scores. The consultant will also layout changes the individual can make to better their credit. The company helps build credit by recommending the opening of secured accounts with certain, trusted lenders. Their services are available to clients anywhere in the country.

For more information, please visit http://www.qualitycreditrepair.com.
Media Relations Contact