LupoFit Duo Announce Their First Product for Handling Obesity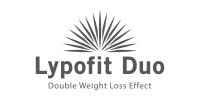 Dallas, TX -- (SBWire) -- 04/23/2018 --LypoFit Duo LLC, an American wellness company that uses best scientific techniques to create natural supplements, announces its first product intended to fight obesity. It is now available on the LypoFit Duo website, and soon will be released in Amason as well.

The company intends to establish itself as a reputable one due to its practise to use quality ingredients in its products. Their new product ensures the safety of consumer, as its formula is 100% plant-based.

LypoFit Duo is packied in 2 different dropper bottles - 10 ml each.

Pink one intended for morning use, prior breakfast. It contains Prickly Pear Cactus leaf extract (enhances the process of weight loss), Green coffee extract (lowers appetite, speeds up metabolism, provides energy and improves working ability), and Grapefruit seed extract (prevents the absorption of 85% of the food fats and their accumulation within the body).

Green one is intended for evening use, after dinner. It is a mixture of Dragon fruit (rich in antioxidants and fibers, it benefits digestion), Cuminum Cyminum extract (affects fat reduction and improves digestion by increasing the activity of digestive enzymes), and Cayenne pepper extract (efficiently removes subcutaneous fats and eliminates signs of cellulite).

Lypofit Duo is designed to work in several directions - it reduces appetite, boosts the metabolism, blocks the absorption of simple carbs, and reduces the amount of subcutaneous fat.
Media Relations Contact