Quicksilver Real Estate Solutions Acquires Real Design Online
Quicksilver Real Estate Solutions has bought Real Design Online in a move that will broaden the features and products they are able to offer to real estate professionals.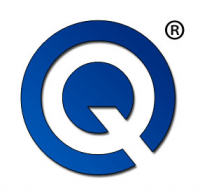 Vancouver, BC-- (SBWire) -06/23/2011 --Quicksilver Real Estate Solutions (http://quicksilverleads.com), the real estate software company best known for its web-based application that offers agents and brokers a suite of tools for growing and managing their business, announced today that it has acquired Real Design Online (RDO), a web company specializing in single-property sites and templates.

Founded in 2008, RDO offers a single-property website template system to help Realtors market their individual listings online. RDO created a unique editor that allows users to quickly and easily create a custom website for any property on the market using an intuitive drag and drop system.

"I am very excited to see RDO become part of Quicksilver. It opens up a greater suite of tools that we can offer to our clients," said Torgie Madison, Creative Director and Co-Founder of Quicksilver Real Estate Solutions. "While Quicksilver focuses on data, RDO does design, so we can offer the best of both worlds."

Quicksilver Real Estate Solutions will be adding single-property sites to its list of features which includes lead generating websites, contact management, transaction management, and online marketing tools. Both Companies have approved the deal and will now both be based out of Vancouver, WA.

About Real Design Online
Real Design Online offers quick and easy property sites for real estate professionals. Some of RDO's features included unlimited pages, photos, and widgets including local weather, mortgage calculators, Goggle maps and more. Users have access to free traffic analytics, heatmaps showing where visitors have clicked, and marketing such as syndication to Craigslist. For more about RDO please visit http://realdesignonline.com.

About Quicksilver Real Estate Solutions
Quicksilver Real Estate Solutions is a comprehensive web platform serving real estate agents and brokers. From design and marketing to lead management and generation, Quicksilver manages the complete lifecycle of attracting and converting leads. We provide the real estate industry with a suite of essential tools for attracting and serving customers including a public lead-generating website, marketing tools, and the industry's most advanced contact and transaction management software. For more information on our services please visit http://quicksilverleads.com, give us a call at 877-866-7117, or email us at info @ quicksilverleads .com.
Media Relations Contact