Microsurgery Market SWOT Analysis of Top Competitor's by 2023
Microsurgery Market Information: By Applications (General Surgery, Ophthalmology, Plastic Surgery, Gynecological Surgery, Orthopedic Surgery, Oncology, Neurosurgery, Oral Surgery) - Global Forecast Till 2023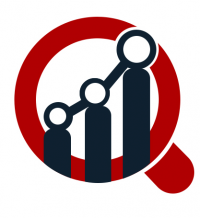 Pune, India -- (SBWire) -- 04/27/2018 --The Global Microsurgery Market is expected to grow at a CAGR of 10.2% during the forecasted period 2018-2023.

Global Market for Microsurgery – Competitive Analysis

Some of the leading companies operating in the global market for microsurgery include tisurg medical instruments Co., Ltd (China), MicroSurgical Technology (US), Peter LAZIC GmbH (Germany), ), Microsurgery Instruments, Inc. (US), AROSurgical Instruments (US), Synovis Micro Companies Alliance, Inc. (US), Carl Zeiss Meditec AG (Germany) and BIONIKO (US).

Market Overview:

Development of microsurgical techniques has enable surgeons to carry out surgical procedures on human body at micro level. Microsurgery typically combines specialized precision instruments and magnification techniques during surgery. Today, microsurgical techniques are utilized by several specialties including ophthalmology, gynaecological surgery, neurosurgery, plastic surgery, paediatric surgery, general surgery, orthopaedic surgery, otolaryngology, podiatric surgery and oral and maxillofacial surgery among others.

Get a Sample Copy of This Report @ https://www.marketresearchfuture.com/sample_request/4214 .

Microsurgery procedure are also effective in congenital deficiencies and cancer treatment, as they aid in healing wounds faster and restoring function after trauma. Over the past couple of decades, popularity of microsurgery has increased to a significant extent. In addition, increased prevalence of ophthalmic disorders and other chronic ailments is necessitating such advanced surgical procedures. Market Research Future (MRFR)'s the global market for microsurgery will witness an impressive CAGR of 10.2% during the assessment period (2017-2023).

Development of novel surgical procedures and rising incidences of organ transplantation requirements are factors that are partly influencing the adoption of microsurgical procedures. Furthermore, rising geriatric population coupled with increased healthcare expenditure and preference of minimally invasive surgeries is support the growth of the market. Nonetheless, lack of apposite reimbursement policies and high cost of such as surgeries is likely to undermine the potentials of the market.

Latest Industry Trends and News:

Minimally invasive surgery solution and technology specialist KARL STORZ Endoscopy-America, Inc., recently announced the its unique open surgical procedures and visualization in microsurgery platform "VITOM® 3D system" conferred an innovative technology title by Vizient, Inc.
Smallfry, an industrial design specialist has reportedly entered a partnership program with the Imperial College London. The partnership will be focused on developing novel medical instruments that could make surgical procedures less invasive.

Regional Overview:

Americas collectively will remain the most lucrative market for microsurgery throughout the review period. Rising incidences of chronic diseases such as cancer, diabetes and other deficiency and neurological diseases among Americans has resulted in increased demand for microsurgical procedures. At the same time, robust research and development pipelines backed by the government couple with higher healthcare expenditure remains a major growth enabler for the market in the region. The region is followed by Europe and Asia Pacific respectively. In Europe, strong presence of market players and rising level of awareness regarding the availability of advanced microsurgical techniques is auguring well for the market in the region.

Get Attractive Discount on This Report @ https://www.marketresearchfuture.com/check-discount/4214 .

Meanwhile, the market in Asia Pacific (APAC) is set to exhibit the fastest CAGR during the review period. This is primarily attributed to factors such as the increase government efforts to improve healthcare infrastructure, increasing per capita income, rising incidences of lifestyle diseases and surging demand for more effective treatment modules. Countries such as India and China are expected to present lucrative growth opportunities to market players in the years to come.

Brief TOC

1 Report Prologue

2 Market Introduction

2.1 Definition

2.2 Scope of the Study

2.2.1 Research Objective

2.2.2 Assumptions

2.2.3 Limitations

3 Research Methodology

3.1 Introduction

3.2 Primary Research

3.3 Secondary research

3.4 Market Size Estimation

4 Market Dynamics

4.1 Drivers

4.2 Restrains

4.3 Opportunities

4.4 Challenges

4.5 Macroeconomic Indicators

4.6 Technology Trends & Assessment

5 Market Factor Analysis

…TOC Continued

Inquire about This Report @ https://www.marketresearchfuture.com/enquiry/4214 .

About Market Research Future (MRFR)
Market Research Future (MRFR), enable customers to unravel the complexity of various industries through Cooked Research Report (CRR), Half-Cooked Research Reports (HCRR), Raw Research Reports (3R), Continuous-Feed Research (CFR), and Market Research & Consulting Services.
Media Relations Contact