Wearable Medical Devices: Future of Technology in the Healthcare Sector
The global wearable medical devices market to grow at a CAGR of 9.46% during the period 2017-2021.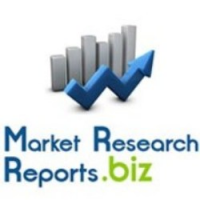 Albany, NY -- (SBWire) -- 04/30/2018 --Wearable medical devices are autonomous, non-invasive (NI) devices with sensors, which are worn by people. They detect and monitor changes in the body signatures of various areas and organs. Wearable medical devices include diagnostic wearable medical devices and therapeutic wearable medical devices. Diagnostic wearable devices include pulse oximeters, glucose monitoring devices, blood pressure (BP) monitors, wearable patches, and activity trackers.

The healthcare landscape has always been quick to adopt groundbreaking connected technologies. Especially those that help providers offer an improved standard of care, while increasing efficiency and reducing operational costs. Among the various changes that have occurred- including the development of new imaging capabilities, the rise of electronic medical records, and so on- the standout boost for IoT in healthcare is the growing popularity of wearable medical devices.

Moving from fitness to the medical landscape

There is no denying that the popularity of wearable technology has steadily increased over the last few years. Although wearable devices are commonly associated with fitness tracking, in recent times, they have gained prominence in healthcare as well. Today, health is numero uno when it comes to reasons for purchasing wearable devices.

Wearable medical devices represent the former's foray into the healthcare sector. This technology is on track to becoming a new medium for how healthcare providers and patients interact. Wearables offer patients the ability to be more engaged with their healthcare plan. Also, these facilitate the communication of healthcare information to the concerned medical SPOC remotely. Consequently, manufacturers of wearable devices have understood the potential of these devices for promoting individual wellbeing.

Wearable medical devices track the fundamental data identified with a person's wellbeing. Next, these miniature devices analyze this data, multitask and report on a range of medical problems. These wearables are smart, accessible, and are becoming increasingly affordable too. These adaptable and compact devices draw in customers thanks to these attributes. Also, they appeal to healthcare providers who look to reduce face-to-face visits and allow doctors to monitor patients remotely.

Request for sample copy of this report @ https://www.marketresearchreports.biz/sample/sample/1300649

Wearable medical devices and machine learning team up to save lives

In today's healthcare landscape, technologies like machine learning are used to deliver timely and smart patient care at affordable costs. Data is gathered from a number of sources like clinical data, physiological data, consumer data, lab data, and actuarial data. Next, this expansive data is integrated using machine learning techniques.

Add medical wearables and other portable devices to the equation, and the amount of data that healthcare providers get access to, along with direct access to the patient at any time, can lead to life-saving situations. Wearable medical devices and human-augmented machine learning can wipe out preventable hospitalization thanks to remote patient intelligence. A medical wearable in this instance, can quickly detect any changes in the patient's body and highlight this information appropriately.

Real-time monitoring is powering the future of wearable medical devices

In the wake of evaluated information on how their sales were directed in the past couple of years, manufacturers of wearable medical devices from around the globe are likely to agree that real-time health monitoring is one of the fastest growing healthcare trends. The non-invasive approach to monitoring health powered by wearable medical devices is helping patients make informed medical decisions. Meanwhile, they don't have to depend on the evaluative skills of their healthcare advisors to affect said decisions.

Additionally, the amount of time that a consumer must spend to get the results of simple health check-ups at brick-and-mortar facilities has helped the cause of medical wearable devices. Today, products offered by top wearable medical device companies such as Bayer AG, Panasonic Corporation, Siemens AG, Fitbit Inc., and Medtronic plc, are being advanced to include real-time data tracking functionalities.

Overall, the healthcare industry is inching towards smart and advanced wearable technologies that can revolutionize how patients and doctors interact, share information, and make decisions about patient healthcare. These devices have the potential to bring contextually positive changes in the healthcare industry, namely the provision of a highly scalable, accessible, and robust healthcare enabler.
Media Relations Contact