Author Pens Coming-of-Age Novel Packed with 90's Nostalgia and Hip-Hop
A.J. Kush Brings to Life a Relatable Teen as He Chases His Dreams, Love, and Identity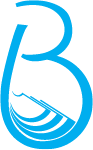 Alpharetta, GA -- (SBWire) -- 05/08/2018 --From New Edition to Big Daddy Kane to A Tribe Called Quest, many of us can still vibe to hip-hop from the 80's and 90's. Author A.J. Kush has used his own roots, love of hip-hop, and experience as a mentor to craft his new coming-of-age novel Flicted. Set in the early 90's, his thirteen-year-old protagonist Dez not only draws inspiration from A.J.'s childhood influences, but his storyline also represents something deeper.

"Flicted reflects the Black youth experience in America. It addresses senseless violence, police brutality, drugs, sex, racism, family issues, communication, love, and identity," explains A.J.

With Dez's awkward and refreshingly honest persona, A.J. highlights the uniqueness of Southern Black speech and thought, but he also portrays a character that reaches beyond stereotypes to provide authentic representation often lacking in the media. However, he stresses that with themes of finding your identity, understanding love, and pursuing your dreams as a teen, Dez's journey is one that we can all root for and relate to.

It's 1989 Savannah, Georgia. Dez is thirteen and smelling himself. "Born with the gift of gab," his talent quickly turns into a love affair with words. Derrick "Dez" Allen wants nothing more than to be on stage busting rhymes like KRS-1, Slick Rick, or EPMD. He seems to be on his way when he discovers girls. Raging hormones, peer pressure, the allure of money and drugs impact Dez's life in ways that no one sees until one terrible Flicted decision — one that could cost him everything.

Flicted is a fast-paced coming-of-age roller coaster that will have you laughing, reminiscing with friends, singing your favorite songs, and drifting away on childhood memories.

Flicted is available on Amazon, BarnesandNoble.com, and AJKush.com.

About New Paradigm Education Solutions
New Paradigm Education Solutions is dedicated to revolutionizing the way we think about education and connecting to today's youth. We believe there must be a shift in the way we engage students, if we want to develop the leaders of tomorrow. Our goal is to empower young people through workshops, programs, and literary works to change the world. We specialize in training educators and publishing work that will positively impact youth.
Media Relations Contact