Nanomedicine Market Worth US $177 Bn by 2019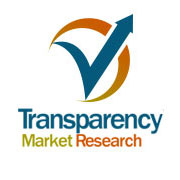 Albany, NY -- (SBWire) -- 05/16/2018 --Nanomedicine Market: Snapshot

The rising applications of nanomedicine through breakthrough advancements in nanotechnology is perhaps the leading factor driving the global nanomedicine market. There has been a surge in research activities, by governments as well as private institutions, in the field of nanotechnology and in the experimental use of this technology to treat a variety of chronic conditions. This, coupled with high unmet medical needs, massive geriatric population, and growing incidence of chronic and acute diseases, is likely to give the market a significant boost.

View Report-
https://www.transparencymarketresearch.com/nanomedicine-market.html

Registering a double-digit CAGR during the course of the forecast period, the global nanomedicine market is slated to amount to a value of US$177 bn by 2019.

Growing Application of Nanomedicine Noted in Cardiovascular and Neurology Segments

The major application segments of nanomedicine include cardiovascular, neurology, anti-infective, anti-inflammatory, and oncology. Amounting to a value of US$65.5 bn by 2019, oncology stands to dominate the global nanomedicine market throughout the forecast period. Compared to conventional drug therapies, nanomedicine has proven to present a number of benefits when it comes to the treatment of tumors. Nanomedicine has enabled targeted drug delivery through enhanced permeation and retention (EPR), giving this treatment the advantage of specificity compared to conventional non-targeted drug therapies. As a result, there has been increased focus on research in the use of nanomedicine for the treatment of cancer.

In recent years, however, the focus on nanomedicine has moved toward its application in the neurology and cardiovascular segments. This can be attributed primarily to the rising availability of patient information and technological advancements. The cardiovascular segment is predicted to exhibit a CAGR of almost 16.0% during the forecast period.

Request A Sample-
https://www.transparencymarketresearch.com/sample/sample.php?flag=S&rep_id=1753

Favorable Regulatory Scenario Lifts North America to Dominant Position in Nanomedicine Market

Accounting for an estimated share of over 35.0% in 2019, North America is slated to continue leading the global nanomedicine market throughout the forecast period. One of the most prominent factors that continues to drive this market is the increased presence of patented nanomedical products across the region. The presence of advanced and state-of-the-art healthcare infrastructure has greatly supported the development of nanomedical products such as nanorobots, DNA probes, monoclonal antibody-based immunoassays, nanosensors, and nanoparticle-based imaging agents.

A favorable regulatory environment is also a major factor boosting the nanomedicine market in North America. Conducive legal and regulatory environment allows for the development as well as early acceptance of nanotechnology-based medical products. In addition to this, the rising incidence of cardiovascular and neurological diseases, cancer, kidney disorders, and other chronic conditions has spurred the need demand for personalized medicine, thereby supporting the nanomedicine market in North America.

Request For Discount-
https://www.transparencymarketresearch.com/sample/sample.php?flag=D&rep_id=1753

Although nanomedical products are still in their early stages of evolution and development in the emerging economies of Asia Pacific, the region is poised to expand at a rather strong pace over the course of the forecast period. Powered by countries such as India, China, and Indonesia, the APAC nanomedicine market is likely to be driven by increasing investments in R&D for the development and introduction of new drugs and therapies. A strong pipeline focused on various therapeutic areas is also anticipated to the growth of the nanomedicine Asia Pacific market.

Sigma-Tau Pharmaceuticals Inc., Celgene Corporation, Mallinckrodt plc, Teva Pharmaceutical Industries Ltd., Johnson & Johnson, Merck & Co. Inc., Pfizer Inc., GE Healthcare, UCB SA, Nanosphere Inc., CombiMatrix Corp, and Abbott Laboratories are some of the prominent players in the global nanomedicine market. It has been observed that competition in this market is largely on the basis of particular segments and there are only a handful of participants that cater to the complete manufacturing process.
Media Relations Contact